Anchorage Auto Shipping Companies
Posted on 05 14, 2012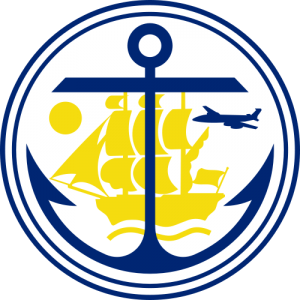 Learn about the city of Anchorage, Alaska and explore Anchorage auto shipping companies. Whether you are relocating to Anchorage, AK to work, study or raise a family, AutoShipping.com can help you get free quotes from Anchorage auto transport companies!
City Background and History
Anchorage is located in the central part of Alaska and is the northernmost major urban center in the continental United States. With a population of around 295,000 people, Anchorage is the most populated city in the state. The city is the largest in Alaska in terms of size and encompasses an area of more than 1,960 miles. More than 40 percent of Alaska's entire population lives in or around Anchorage.
Anchorage in many ways is considered to be a gateway to the arctic wilderness that surrounds the northern edges of the state. The city is situated near the base of the Chugach Mountains, and offers scenic vistas, untouched open spaces and stunning natural wonders. The area surrounding the city has the highest concentration of glaciers anywhere in North America. The city is also only a short drive away from Mt. McKinley, the tallest mountain in the continent.
Anchorage bills itself as a year-round vacation destination. The city offers visitors numerous outdoor recreational opportunities, such as fishing, climbing, camping and hunting. Visitors to Anchorage also have an opportunity to indulge in activities that few other cities offer, such as stepping on a glacier, fishing for king salmon or trekking up an alpine mountain trail.
The city's biking trails have been rated as among the best in the country by Bicycling Magazine, while Field and Stream magazine has rated Anchorage as one of the best destinations for angling. Travel websites such as TripAdvisor have rated the city among the Top 20 destinations in the country for a vacation, while the National Civil League has named Anchorage an All American City at least four times in the past.
The US military and the government are the city's biggest employers. Until the mid 2000s, Anchorage used to be home to the Elmendorf Air Force Base and to Fort Richardson. Both of these military installations were consolidated into one facility in 2005. Currently, the Joint Base Elmendorf-Richardson employs about 9,000 civilian and military personnel, and contributes millions of dollars to the city's economy. The Anchorage Port is the second largest handler of cargo traffic in the US, and is also a major contributor to the local economy.
Anchorage auto shipping companies specialize in transporting cars to the city, so hire one if you need to transport a car from another part of the country.
Anchorage Auto Transporters
A-AAA Auto Transport
A-AAA Auto Transport's employees have over thirty years of experience in the auto transport industry, and know how to ship your car safely and securely. The company also offers discounts on shipping a car to Hawaii. Expedited shipping options are also available on a case by case basis.
MC Number: 479342
Able Auto Transport
Able Auto Transport has extensive experience in the auto shipping field. With 22 years of experience, this Kahoka, Missouri-based transporter is one of the most safest in the business. All Able Auto Transport drivers also carry more than the minimum insurance necessary, helping to pay for any damage to your vehicle in the event of an accident during shipping.
MC Number: 195242
Auto Transport 123
Auto Transport 123 is a very new company in the auto shipping industry. However, their short period of existence has not prevented them from building up a network of 150 drivers ready to move your car today! Auto Transport 123 distinguishes itself from the competition by guaranteeing that all vehicles are shipped on a single trip from pick-up to delivery.
MC Number: 2247479
Jayhawk Auto Transport
Jayhawk Auto Transport delivers cars to every state in the US, including Hawaii and Alaska. By offering both door-to-door delivery and terminal-to-terminal delivery, Jayhawk caters to a variety of customers with different needs. Expect between two to ten days for vehicle pick-up, and up to an additional ten days for delivery afterward.
MC Number: 519670
National Car Transport
National Car Transport is a Miami-based auto transporter with a stellar Better Business Bureau rating. The company can ship most cars and trucks, but it also offers shipping for motorcycles, boats and other recreational vehicles. Expedited shipping is also available.
MC Number: 481210
Ship Your Car Now
Ship Your Car Now is a relatively new auto transporter that has quickly attained a reputation for reliability. Established in 2010, Ship Your Car Now already has a A- rating on the BBB. Customers may be pleased to know that they are not charged a deposit for shipping until a shipper is dispatched to their location for pick-up.
MC Number: 714617
More About Anchorage
Top Anchorage Attractions