Fairbanks Auto Shipping Companies
Posted on 05 14, 2012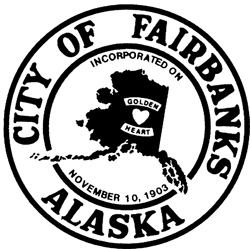 Learn about the city of Fairbanks, Alaska and explore Fairbanks auto shipping companies. Whether you are relocating to Fairbanks, AK to work, study or raise a family, AutoShipping.com can help you get free quotes from Fairbanks auto transport companies!
City Background and History
Few places on Earth are better for viewing the northern lights than the city of Fairbanks in Alaska. Fairbanks is situated in the Tanana Valley in the central part of the state. It lies within the auroral oval, a ring-shaped region around the North Pole where a lot of the northern lights activity takes place. Thousands of tourists visit the city each year to get a glimpse of the spectacular yellow, green and purple curtains of light which are often referred to as the Aurora Borealis.
Fairbanks, which is also known as the Golden Heart City, is famous for its midnight sun and for its proximity to the Denali National Park. Denali is a six-million-acre preserve that is home to the 20,320 feet Mt. McKinley and to numerous pristine rivers, lakes and alpine meadows. The city is also considered to be the gateway to Alaska's Arctic wilderness. The White Mountains National Park, the Arctic National Wildlife Refuge and the Arctic Circle are all just a few hours drive from the city.
Fairbanks is a relatively small city with a population of around 32,000 residents. It attracts about 325,000 tourists a year, making it one of the most visited cities in Alaska relative to its size. The city's culture reflects an easy blend of the old and the new. Much of the transportation that is available for tourists in the city are straight from the history books and include sternwheelers, sled dog teams and bush planes. Yet, many of the city's museums, malls and shopping facilities are sleek and contemporary and offer visitors all modern amenities.
Fairbanks is the second largest city in the state and is an important regional trading and transportation center. The city is home to Fort Wainwright and Eielson Air Force Base, two large military bases that together contribute close to $320 million to the city's economy. The military and the state government are by far the biggest employers in Fairbanks. The Fort Knox Gold Mine located near the city is another big employer. The mine is the biggest gold mine in Alaska and, last year, employed close to 525 people from the city.
Like much of Alaska, Fairbanks is a place of breathtaking beauty and natural splendor. Each year, Fairbanks auto shipping companies help hundreds of people move their cars to the city, so consider using one if you are planning on relocating to the Golden Heart City.
Fairbanks Auto Transporters
A-AAA Auto Transport
A-AAA Auto Transport's employees have over thirty years of experience in the auto transport industry, and know how to ship your car safely and securely. The company also offers discounts on shipping a car to Hawaii. Expedited shipping options are also available on a case by case basis.
MC Number: 479342
Able Auto Transport
Able Auto Transport has extensive experience in the auto shipping field. With 22 years of experience, this Kahoka, Missouri-based transporter is one of the most safest in the business. All Able Auto Transport drivers also carry more than the minimum insurance necessary, helping to pay for any damage to your vehicle in the event of an accident during shipping.
MC Number: 195242
Auto Transport 123
Auto Transport 123 is a very new company in the auto shipping industry. However, their short period of existence has not prevented them from building up a network of 150 drivers ready to move your car today! Auto Transport 123 distinguishes itself from the competition by guaranteeing that all vehicles are shipped on a single trip from pick-up to delivery.
MC Number: 2247479
Jayhawk Auto Transport
Jayhawk Auto Transport delivers cars to every state in the US, including Hawaii and Alaska. By offering both door-to-door delivery and terminal-to-terminal delivery, Jayhawk caters to a variety of customers with different needs. Expect between two to ten days for vehicle pick-up, and up to an additional ten days for delivery afterward.
MC Number: 519670
National Car Transport
National Car Transport is a Miami-based auto transporter with a stellar Better Business Bureau rating. The company can ship most cars and trucks, but it also offers shipping for motorcycles, boats and other recreational vehicles. Expedited shipping is also available.
MC Number: 481210
Ship Your Car Now
Ship Your Car Now is a relatively new auto transporter that has quickly attained a reputation for reliability. Established in 2010, Ship Your Car Now already has a A- rating on the BBB. Customers may be pleased to know that they are not charged a deposit for shipping until a shipper is dispatched to their location for pick-up.
MC Number: 714617
More About Fairbanks
Top Fairbanks Attractions