Juneau Auto Shipping Companies
Posted on 05 14, 2012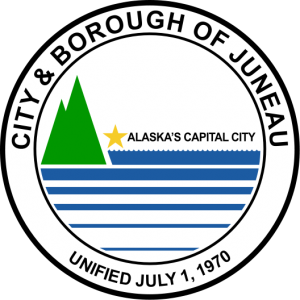 Learn about the city of Juneau, Alaska and explore Juneau auto shipping companies. Whether you are relocating to Juneau, AK to work, study or raise a family, AutoShipping.com can help you get free quotes from Juneau auto transport companies!
City Background and History
The city of Juneau is the capital of Alaska. It is situated in the Alaskan Panhandle in the southeastern part of the city. Like many of the major cities in Alaska, Juneau has a relatively small population of around 31,000 people. The city's economy is based heavily on tourism and the fishing industry. The city and borough of Juneau are spread over an area of 3,255 miles, making it larger than Delaware and Rhode Island combined.
Juneau is sometimes considered to be one of the most beautiful capital cities in North America. The city is located at the base of Mount Juneau and along the banks of the Gastineau Channel. The city offers spectacular vistas of the Juneau Icefield, and the Mendenhall and Lemon Creek glaciers that flow from the field. Each year, the city draws close to one million tourists, many of whom arrive on cruise ships from destinations such as Seattle.
Juneau is one of the few cities in the country that can be accessed only by sea or by air. Cars and other vehicles need to be transported to the city by barge or by ferry from nearby towns such as Skagway and Haines. A massive project called the Juneau Access Project is currently underway to build a road connecting Juneau with communities along the Lynn Canal. Work on the 50-mile road is currently underway and is planned for completion in the next few years.
The tourism industry is one of the biggest contributors to Juneau's economy. However, the city's biggest employers continue to be the state government. the federal government and the municipal government. Together, they account for almost one-quarter of Juneau's workforce. Juneau's fishing industry has been on a gradual decline over the past several decades. It still is a big contributor to the local economy, though. The city's port ranks among the top 50 fisheries in the country, and generates close to 20 million pounds of seafood annually. The city is home to many fisheries associations, including the United Southeast Alaska Gillnetters Association and the Alaska Trollers Association.
Juneau's status as the capital of Alaska attracts hundreds of new residents to the city each year. Many of them use Juneau auto shipping companies to transport their cars from different parts of the country to the city.
Juneau Auto Transporters
A-AAA Auto Transport
A-AAA Auto Transport's employees have over thirty years of experience in the auto transport industry, and know how to ship your car safely and securely. The company also offers discounts on shipping a car to Hawaii. Expedited shipping options are also available on a case by case basis.
MC Number: 479342
Able Auto Transport
Able Auto Transport has extensive experience in the auto shipping field. With 22 years of experience, this Kahoka, Missouri-based transporter is one of the most safest in the business. All Able Auto Transport drivers also carry more than the minimum insurance necessary, helping to pay for any damage to your vehicle in the event of an accident during shipping.
MC Number: 195242
Auto Transport 123
Auto Transport 123 is a very new company in the auto shipping industry. However, their short period of existence has not prevented them from building up a network of 150 drivers ready to move your car today! Auto Transport 123 distinguishes itself from the competition by guaranteeing that all vehicles are shipped on a single trip from pick-up to delivery.
MC Number: 2247479
Jayhawk Auto Transport
Jayhawk Auto Transport delivers cars to every state in the US, including Hawaii and Alaska. By offering both door-to-door delivery and terminal-to-terminal delivery, Jayhawk caters to a variety of customers with different needs. Expect between two to ten days for vehicle pick-up, and up to an additional ten days for delivery afterward.
MC Number: 519670
National Car Transport
National Car Transport is a Miami-based auto transporter with a stellar Better Business Bureau rating. The company can ship most cars and trucks, but it also offers shipping for motorcycles, boats and other recreational vehicles. Expedited shipping is also available.
MC Number: 481210
Ship Your Car Now
Ship Your Car Now is a relatively new auto transporter that has quickly attained a reputation for reliability. Established in 2010, Ship Your Car Now already has a A- rating on the BBB. Customers may be pleased to know that they are not charged a deposit for shipping until a shipper is dispatched to their location for pick-up.
MC Number: 714617
More About Juneau