Wilmington Auto Shipping Companies
Posted on 09 17, 2012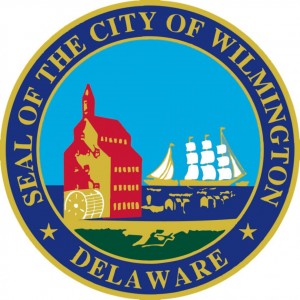 Learn about the city of Wilmington, Delaware and explore Wilmington auto shipping companies. Whether you are relocating to Wilmington, DE to work, study or raise a family, AutoShipping.com can help you get free quotes from Wilmington auto transport companies!
City Background and History
Wilmington, Delaware, founded by the Swedish in 1638, has had a long and active 350-year history. After undergoing numerous reinventions over the past four centuries, it is the largest city in Delaware today, and the business center of the state. As the cultural, industrial, and commercial hub of Delaware, Wilmington has a bright and prosperous future ahead of it.
Wilmington is the official home of the Fortune 500 company DuPont, and over 60% of the companies on the Fortune 500 list maintain an office in Wilmington. Often thought of as a white-collar haven, Wilmington boasts vey large insurance, legal, banking, and credit card industries for a city its size. The largest employer in Wilmington is the state of Delaware; over 19,000 people in Wilmington work for the state, while the Christiana Health Care System and the Bank of America also have over 10,000 employees. The large business presence make Wilmington an attractive option for entrepreneurs and employees looking to further their career in any number of professional fields.
If you want to visit a festival, fair, or performance in Delaware, then you need look no further than Wilmington. With over a half dozen festivals a year, ranging from an auto show to a jazz festival, there is something in Wilmington for everyone's tastes. Speaking of tastes, you'd be remiss to skip the Greek and Italian festivals that are celebrated in the city every year. Art on the Town is a monthly event that includes a tour of the recent art gallery openings in the downtown area. Given its proximity to Philadelphia, which is only 30 minutes away, there is a large amount of high-end dining and shopping experiences for the cosmopolite in all of us.
Wilmington's slogan is "A Place to be Somebody," and, given its location, history, and opportunities, there may be no better place to become that somebody. If you want to move to a mid-sized city, with many well-paying employment opportunities, fine dining and shopping, and abundant recreational activities, then you need to contact Wilmington auto shipping companies today to have them assist in your move to this wonderful city.
Wilmington Auto Transporters
A-AAA Auto Transport
A-AAA Auto Transport's employees have over thirty years of experience in the auto transport industry, and know how to ship your car safely and securely. The company also offers discounts on shipping a car to Hawaii. Expedited shipping options are also available on a case by case basis.
MC Number: 479342
Amerifreight
Amerifreight is a popular car shipper that handles many transport services for the US military and emergency services. A variety of overseas auto transport services are available from Amerifreight, so customers can ship their vehicles nearly anywhere in the world.
MC Number: 597401
Auto Transport 123
Auto Transport 123 is a very new company in the auto shipping industry. However, their short period of existence has not prevented them from building up a network of 150 drivers ready to move your car today! Auto Transport 123 distinguishes itself from the competition by guaranteeing that all vehicles are shipped on a single trip from pick-up to delivery.
MC Number: 2247479
B&T Auto Transport
A Tustin, California based auto transporter that has been in business for nearly a decade. B&T Auto Transport can ship your car to many cities in the US. They also offer shipping to some islands, including Guam and Hawaii.
MC Number: 514486
Bluestar Auto Movers
Bluestar Auto Movers offers auto transport services and operates out of its Lauderdale Lakes, Florida headquarters. The shipper provides both door-to-door and terminal-to-terminal delivery methods. Bluestar Auto Movers also ships vehicles overseas to both Puerto Rico and Hawaii.
MC Number: 521007
More About Wilmington
Top Wilmington Attractions
Wilmington Transportation