Virginia Auto Shipping Quotes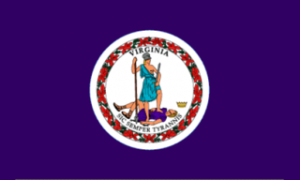 If you are looking for a quick and easy way to ship your car from Virginia to another part of the country, consider hiring a Virginia auto shipping company to transport it for you. Virginia is located along the U.S southeast in a densely populated region of the country. Though the state is ranked 35th in terms of overall size, it ranks 12th in the nation in terms of population. Virginia auto shipping companies operate throughout the state, and can pick up and ship your car regardless of where you live in the state, where you want your vehicle shipped or when you want it transported.
Auto Transport Companies in Virginia Cities
Read more about Virginia auto transport companies in the following cities.
Auto Shippers in Virginia
Contrary to popular perception, using professional auto transporters for point-to-point auto transportation can be both safe and economical. Virginia auto shipping companies and those elsewhere in the country are professionals at transporting all sorts of passenger vehicles, including cars, vans, minivans, sports utility vehicles and trucks. Many of the larger, more established companies have years of experience transporting brand new cars from automobile manufacturing facilities to dealers and distributors around the country. Using such companies to transport your car is not only convenient, but cost-effective as well.
Car Transportation Costs
Car transporting companies typically charge between $850 and $950 to ship a car from coast-to-coast, and between $450 and $650 for shorter distances. Your exact price depends on a variety of factors, including the shipping options you chose, your point of origin, your shipping destination, the type of vehicle you want to ship and how quickly you want it transported.
In general, Virginia auto shipping companies, like their counterparts in other states, will give you the best rates if you ship your car from a major city rather than a smaller one. So, if you want to ship a car from a relatively small Virginia town, such as St. Paul or Goshen, you can expect to pay more for it than you would if you were shipping it from Richmond or Arlington. Remember, the size of your vehicle has a big impact on costs. A Humvee or full-size truck takes a lot more space on a car shipping truck than a smaller car, and, therefore, it costs more to ship a big vehicle than a small one.
Things to Know When Shipping Your Car
Here are a few other things that you need to know about auto transporters before you entrust your car to one:
When selecting a Virginia auto shipping firm, the company will ask you if you want to ship your car in an uncovered carrier or an enclosed carrier. If price is your primary concern, choose the open carrier option. Though your car will be transported in an uncovered truck, it is perfectly safe and considerably cheaper to use than a covered truck. An enclosed carrier will protect your car from road grime and dust, but, unless you have a very expensive car, it usually is better to go with the open truck option.
You will also have to decide whether you want the Virginia auto shipping company to pick your car up from home, or whether you want terminal-to-terminal shipping services. Auto transport companies will charge you less if you are willing to drop your car off at their shipping terminal and have it shipped from there.
The more flexible you are with your shipping dates, the better the chances of your securing a good deal.
The only other thing that you need to keep in mind is the reputation of the transportation company. Always make sure than any company you choose is reliable, has a good track record, and carries adequate insurance. Remember, auto transportation services do not have to be expensive. With a little bit of planning and patience, you can find a Virginia auto shipping company that can transport your car for a lot less than one might image.
Virginia Transportation Resources