Shreveport Auto Shipping Companies
Posted on 11 5, 2012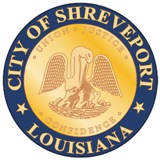 Learn about the city of Shreveport, Louisiana and explore Shreveport auto shipping companies. Whether you are relocating to Shreveport, LA to work, study or raise a family, AutoShipping.com can help you get free quotes from Shreveport auto transport companies!
City Background and History
Shreveport is the third-largest city in Louisiana, with a population of over 215,000. The city was founded in 1836 by the Shreve Town Company, which intended to found a town at the junction of the Red River and the Texas Trail, a popular overland trading route which went to the then independent Republic of Texas. It quickly established itself as the trading center for the area, which includes Arkansas and Texas, as well as Louisiana, a position which it's held to this day. Today, Shreveport is still benefiting from a recent economic revival in the 1990s, thanks, in large part, to the riverboat gambling that was brought to the area.
Shreveport had suffered from many energy and manufacturing companies leaving the area in 1980, but its transition to a service and tourist economy has turned this city around in the past two decades. Six casinos have been built in the area in recent times, which has made Shreveport the center of all things gaming for a large region of the South, and has spearheaded Shreveport's transition into a major service center. The Louisiana Boardwalk was completed just seven years ago, and is a 550,000 square foot center that has restaurants, shopping, and entertainment for any taste. A recently opened convention center clocking in at over 350,000 square feet is attracting a large amount of business to the area as well. Combined with the large health industry that is present in Shreveport, the city has been able to maintain a robust presence despite recent global economic downturns.
Shreveport is also known as 'Hollywood South,' as it has the third largest film industry in the United States, trailing only Los Angeles and New York City in number of films produced, with over 30 in just the past five years. The arts scene is alive and well in Shreveport, anchored by the R.W. Norton Art Gallery, which houses four centuries of North American art. Visit in springtime when the 10,000 azaleas on the property are in bloom for a treat for your sense of smell as well as your eyes. The 8th Air Force Museum houses aircraft as far back as WWI, and provides numerous marvels for aviation fanatics. The Jubilee Zoo is a child-oriented zoo with a focus on children's activities, interactive exhibits, and a huge bouncy house that will make anyone feel like a kid again.
With all this, there seems to be nary a reason not to move to Shreveport. This thriving area is the perfect place to relocate for work, play, or retirement. Contact Shreveport auto shipping companies today for assistance with relocating to this Southern jewel of a city.
Shreveport Auto Transporters
A-AAA Auto Transport
A-AAA Auto Transport's employees have over thirty years of experience in the auto transport industry, and know how to ship your car safely and securely. The company also offers discounts on shipping a car to Hawaii. Expedited shipping options are also available on a case by case basis.
MC Number: 479342
Able Auto Transport
Able Auto Transport has extensive experience in the auto shipping field. With 22 years of experience, this Kahoka, Missouri-based transporter is one of the most safest in the business. All Able Auto Transport drivers also carry more than the minimum insurance necessary, helping to pay for any damage to your vehicle in the event of an accident during shipping.
MC Number: 195242
Amerifreight
Amerifreight is a popular car shipper that handles many transport services for the US military and emergency services. A variety of overseas auto transport services are available from Amerifreight, so customers can ship their vehicles nearly anywhere in the world.
MC Number: 597401
Auto Transport 123
Auto Transport 123 is a very new company in the auto shipping industry. However, their short period of existence has not prevented them from building up a network of 150 drivers ready to move your car today! Auto Transport 123 distinguishes itself from the competition by guaranteeing that all vehicles are shipped on a single trip from pick-up to delivery.
MC Number: 2247479
More About Shreveport
Top Shreveport Attractions
Shreveport Transportation