North Dakota Auto Shipping Quotes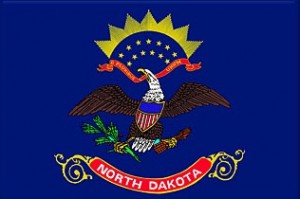 North Dakota auto shipping companies transport cars to locations around the country. They can help you transport your car regardless of where you live in the state or the destination to which you want your car shipped. Many North Dakota auto shipping firms offer free online quotes and online booking forms that allow you to make your reservations quickly and conveniently over the Internet.
Auto Transport Companies in North Dakota Cities
Read more about North Dakota auto transport companies in the following cities.
Moving to the Peace Garden State
North Dakota, or the Peace Garden State as it is sometimes referred to, is located in the US Midwest in a part of the country that is known as the Great Plains. The state shares a border with Canada to the north, South Dakota to the south, Minnesota to the east and Montana to the west. North Dakota is the third least populated state in the country with a population of less than one million people. Much of the state's economy is dependent on agriculture and the energy industry. North Dakota auto shipping firms can help you transport your car regardless of whether you live in relatively major urban areas in the state, such as Bismarck and Fargo, or smaller towns, such as Bowman and Walhalla.
Auto Transporters in North Dakota
Auto transporters in the state are experienced with the terrain and weather conditions and are experts at hauling cars around the region. Major North Dakota auto shipping companies use modern fuel-efficient carriers and satellite navigation systems to haul cars to their destinations in a safe and cost-effective manner. Most auto shipping companies in the state will be willing to pick up your car and drop it off at your front door. They also offer a terminal-to-terminal shipping option, where you can drop off and pick-up your car from the transport company's shipping terminals.
Tips for Choosing an Auto Transporter
If you are using a North Dakota auto shipping company for the first time, there are several things you need to keep in mind.
Car transportation services cost less than you assume. In most cases, having your car shipped professionally costs only as much as it would cost you to drive the car to its destination.
Car shipping companies will give you the option of shipping your car in an open carrier or an enclosed carrier. Open carriers are a safe and inexpensive option to transport your car. However, your car will be hauled in an uncovered truck along with several other vehicles. Enclosed carriers offer better protection against road grime and damage, but they cost about 60 percent more than open carriers.
North Dakota auto shipping companies transport sedans, sports cars, luxury vehicles, SUVs, minivans and other passenger vehicles. Generally, the bigger the vehicle, the more you can expect to pay for shipping it.
Several factors affect the cost of shipping a car. For example, door-to-door service is very convenient, but it costs more than terminal-to-terminal shipping. The distance you want your car shipped and the time frame within which you want it transported also have a major impact on cost. It is also, generally, cheaper to ship a car from a major city than it is to ship a car from a smaller one.
Other Considerations
Your car is an valuable asset, so make sure that any company you entrust it to is properly licensed and has the insurance coverage needed for interstate car transportation. Remember, if your car gets damaged during transit and your transportation company has no insurance protection, you will end up having to pay for the repair costs yourself. Do try and make your transportation arrangements early. Typically, car haulers require at least 7 days advance notice to schedule a pickup. Most importantly, do not be tempted by price alone. Sometimes, the cheapest option may not be the most suitable one for your circumstances. North Dakota auto shipping companies can simplify the task of transporting your car, so consider using one if you find yourself having to relocate from or to the state because of a job or other reasons.
North Dakota Transportation Resources