Bismarck Auto Shipping Companies
Posted on 03 18, 2013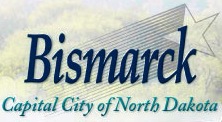 Learn about the city of Bismarck, North Dakota and explore Bismarck auto shipping companies. Whether you are relocating to Bismarck, ND to work, study or raise a family, AutoShipping.com can help you get free quotes from Bismarck auto transport companies!
City Background and History
Bismarck is the capital and second largest city in North Dakota, with a population of 61,000. Founded in 1872, it has been the capital of the territory, and later the state, of North Dakota since its founding on the eastern bank of the Missouri River 140 years ago. The city was named in honor of Otto von Bismarck, the German chancellor, and the city soon became a bustling transportation hub, thanks to the Northern Pacific railroad crossing the Missouri River there. Though initially a rough and tumble Wild West town with a reputation for being a lawless city, the area turned around following a boisterous period of intense growth following a fie in 1898 that destroyed much of the city. Bismarck was also of note for, in 1922, having the only vehicluar bridge in any direction for over 500 miles, and, upon its completion, served as the country's first full coast-to-coast auto road on US Highway 10. Today, Bismarck, like much of North Dakota, is experiencing robust growth thanks to a great economy.
The State of North Dakota is Bismarck's largest employer, an unsurprising fact given its location as the state capital. The State Capitol Building, a 19 story art deco tower built in the 1930s, is to this day the tallest building in North Dakota, and the simple, yet refined, building dominates the local skyline. Historic downtown Bismarck is in the midst of a revival after decades of neglect that befell many downtowns in the 1970s and 80s. New shops, restaurants, galleries and studios are opening daily downtown, as many residents refocus their efforts to keep their money local.
One of Bismarck's greatest resources is its abundant natural beauty. The mighty Missouri River, which cuts through Bismarck, is home to every type of aquatic activity imaginable. The river is popular for boating and, especially, fishing, with fish from Walleye to Northern Pike swimming up and down the river waiting for the fisherman to catch them. There are also natural sandbars for people to swim and wade in, and the numerous parks that Bismarck has built on the Missouri's banks are the perfect place to waste an afternoon away playing volleyball, tanning, or just sitting and having a quiet picnic. The Bismarck Parks and Recreation District operates several golf courses and swimming pools open to the public within the city, as well as the Dakota Zoo and a small amusement park. All told, the area has more than 2,300 acres of public land to enjoy.
Whether it's the great outdoors you seek, or just a great small city with a wonderful future ahead of it, Bismarck is the place for you. Contact Bismarck auto shipping companies today for their help in relocating you here!
Bismarck Auto Transporters
Auto Transport 123
Auto Transport 123 is a very new company in the auto shipping industry. However, their short period of existence has not prevented them from building up a network of 150 drivers ready to move your car today! Auto Transport 123 distinguishes itself from the competition by guaranteeing that all vehicles are shipped on a single trip from pick-up to delivery.
MC Number: 2247479
More About Bismarck