New Mexico Auto Shipping Quotes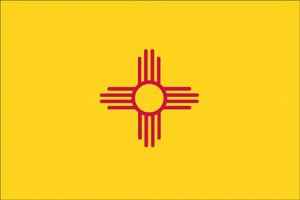 If you are new to the New Mexico area, and are looking for a way to entertain the family on a minimal budget, why not travel down to the town of Deming, where you can choose to watch the duck races that are held there each year, or enter your own duck in the contest. If you're planning on moving to New Mexico, you should consider contacting a New Mexico auto shipping company.
Auto Transport Companies in New Mexico Cities
Read more about New Mexico auto transport companies in the following cities.
Five Tips to Get a Great Deal on New Mexico Auto Shipping
Prepare for the weather.
While you don't want to add extra weight to your vehicle, you should make sure that the car will be able to function in the climate it is being shipped to. Having enough antifreeze, oil and transmission fluid in the car will ensure that your New Mexico auto shipping driver will be able to quickly and easily load and unload your vehicle.
Go for a guaranteed date.
You don't have to wait for weeks on end to get yourself back behind the wheel of your car. If you will need your vehicle right away or shortly after you arrive, arrange to have your vehicle delivered on a specific date and time. Be aware, however, that this expedited service will increase your vehicle shipping rate considerably.
Give it a once over.
Just before the New Mexico auto shipping driver comes to pick up your car, run a soapy sponge over it, or take a quick run through a commercial car wash. A clean exterior will make it easier for both you and the driver to notice any existing imperfections, such as scraped paint, dings or other blemishes, during the initial inspection.
Better early than late.
Your New Mexico auto shipping agent will do all in his or her power to make you feel as though you are the only customer they have, however, the reality is that yours is one of many vehicles that has to be delivered daily. On the day you are contacted to meet the driver, be on time, or a few minutes early if you can.
Lose last minute changes.
Although your New Mexico auto shipping representative provided you with a semi-solid delivery date, keep in mind that any number of things can cause a delivery to be delayed: poor weather, truck malfunctions or efforts to change the date or location of the delivery while the vehicle is in transit. If the change is not essential, keep to the original car shipping schedule.
After you get settled in your new home, you can spend time getting to know New Mexico's livestock and wildlife population, as there are two to three animals for every human in a 12 square mile area.
New Mexico Transportation Resources