Santa Fe Auto Shipping Companies
Posted on 03 4, 2013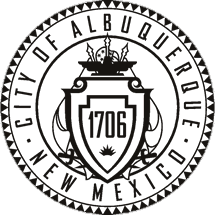 Learn about the city of Santa Fe, New Mexico and explore Santa Fe auto shipping companies. Whether you are relocating to Santa Fe, NM to work, study or raise a family, AutoShipping.com can help you get free quotes from Santa Fe auto transport companies!
City Background and History
Santa Fe is the capital and fourth largest city in New Mexico, with a population of 6,000. Meaning "Holy Faith" in Spanish, the city's full, official name when it was founded was La Villa Real de la Santa Fe de San Francisco de Asis. Thankfully, that was shortened in the 17th century to make it a little more manageable. Santa Fe was officially founded in 1610, and was immediately named the capital of the region, which now makes it the oldest capital in the United States. The city is generally recognized as the third oldest continuously-habited city in the United States, behind only St. Augustine in Florida, and Jamestown in Virginia. The city was part of Mexico and/or the Republic of Texas until the Mexican American War in 1848 resulted in the United States gaining the New Mexico territory, and Santa Fe with it. In the years that followed, Santa Fe lived and, eventually, almost died at the hands of the railroad industry. Today, the city is an eclectic mix of old and new, with citizens who are proud to call the area home.
Modern Santa Fe can trace its architecture and feel all the way back to the Spanish conquistadors in the 16th century. The city was originally laid out according to the "Laws of the Indies," an edict by King Philip II that was to be used for town planning. The laws dictated that the downtown be built around a central plaza. Grids of streets radiated out from that center plaza to suburbs and homes. During the early 20th century, some city leaders, concerned about Santa Fe losing its identity as well as wanting to promote tourism, decided to impose a unified building style in the city, the Spanish Pueblo look. This became law, and all buildings, to this day, must either be the Spanish Pueblo Revival design, or the similar "Territorial" style of home building. This distinctive architecture can be found on every house, school, and shop in the Santa Fe area, minus some pre-existing structures, such as Catholic churches. This means that, no matter where you are in Santa Fe, you can feel like you are back in the 17th century.
Santa Fe is also known as a regional arts center, so much so that it was designated a UNESCO Creative City. Art galleries and outdoor sculpture abound over most of downtown Santa Fe, and the city hosts its own ballet, opera, and symphony. Likewise, the area is also home to the Santa Fe Jazz International Music Festival, and, as the state capital, is home to a litany of historical museums showcasing the rich history of the area.
Come experience the Pueblo Revival in Santa Fe. Contact Santa Fe auto shipping companies today!
Santa Fe Auto Transporters
A-AAA Auto Transport
A-AAA Auto Transport's employees have over thirty years of experience in the auto transport industry, and know how to ship your car safely and securely. The company also offers discounts on shipping a car to Hawaii. Expedited shipping options are also available on a case by case basis.
MC Number: 479342
Auto Transport 123
Auto Transport 123 is a very new company in the auto shipping industry. However, their short period of existence has not prevented them from building up a network of 150 drivers ready to move your car today! Auto Transport 123 distinguishes itself from the competition by guaranteeing that all vehicles are shipped on a single trip from pick-up to delivery.
MC Number: 2247479
More About Santa Fe