Montana Auto Shipping Quotes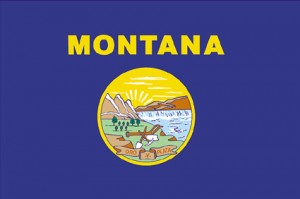 Montana auto shipping companies transport cars and other vehicles to destinations around the country. Consider hiring one if you are relocating from or to the state and need to have your car transported to your new location. Car shipping companies in Montana service all of the major towns and cities in the state. So, regardless of whether you live in a major urban center, such as Billings or Missoula, or a smaller town, such as Helena or Butte, a Montana auto shipping firm can transport your car for you in a safe and efficient manner.
Auto Transport Companies in Montana Cities
Read more about Montana auto transport companies in the following cities.
Montana Auto Transportation Services
Professional auto hauling services offer a convenient and cost-effective way to transport your car, SUV, mini-van or full-sized passenger van. Most reputable Montana auto shipping companies are equipped with state-of-the art trucks and modern navigation systems that are designed to optimize the speed and the efficiency with which vehicles are picked up and transported to different locations around the country. Contrary to what you might expect, the cost to use auto transport companies is relatively low and is often comparable to what you would normally have spend to drive the vehicle to its new location.
Open Carriers vs. Enclosed Carriers
Montana auto shipping firms generally transport cars in open carriers or enclosed carriers. With the first option, your car will be shipped along with multiple other vehicles in an open truck. Open carriers are cheaper than enclosed carriers, and are often the default mode of auto transportation for many companies. Enclosed carriers offer better protection during transit, and, thus, are ideally suited for luxury vehicles, as well as collectibles and antique vehicles. When making your transportation arrangements, you will typically be required to indicate which shipping option you want.
Door-to-Door and Terminal-to-Terminal Shipping
You will also be required to indicate whether you want door-to-door shipping or terminal to-terminal shipping. With the first option, your Montana auto shipping firm will pick up and drop off the vehicle from your front door. With the latter option, you will be required to drop your vehicle off at the transport company's shipping terminal and pick it up from there at your destination. Before choosing either option, make sure to keep the following auto shipping tips in mind:
• A door-to-door service is very convenient, but it my not always be available in your areas. Sometimes, local ordinances may prohibit a large truck from coming into residential areas. In such situations, your auto transport company will pick up your car from a convenient location nearby.
• Door-to-door services typically cost more than terminal-to-terminal shipping. So, if you are on a budget, the latter option would be more economical.
• Before choosing terminal-to-terminal shipping, make sure you find out how far away the shipping company's terminal is from your location. If you have to drive a long distance to get to your Montana auto shipping company's terminal, you may be actually better off choosing a door-to-door option.
Negotiating the best deal
Generally, your ability to negotiate a good deal depends on where you want your car picked up and shipped to, and how soon you want it transported. In most cases, auto transporters charge less for shipping between major cities than they do for shipping between smaller towns and cities. Similarly, the more advance notice you give a transporter, the better your ability to negotiate a good deal. Most companies require at least seven days advance notice.
How to Find a Montana Auto Transporting Company
All of the reputable auto shipping companies in Montana offer free online quotes if you provide them with your requirements. Consider using an online auto shipping quote comparison site to get quotes from multiple car transport companies. When choosing an auto transport company, it is easy to get tempted into selecting the lowest cost option. Before doing so, make sure the company is properly registered and carries the insurance coverage needed for interstate car transportation. Check customer testimonials to see what others have to say about the company. Sometimes, the cheapest option may not be the best.
Montana is situated in the western United States. It shares a border with Canada to the north, Wyoming to the south, Idaho to the west, and by North Dakota and South Dakota to the east. It is one of the least densely populated states in the country, but attracts millions of visitors annually because of attractions such as the Yellowstone National Park and Glacier National Park. If you are considering relocating from or to the state, let a Montana auto shipping company take care of your auto transportation needs for you while you focus on other, more important, matters.
Montana Transportation Resources