Bozeman Auto Shipping Companies
Posted on 01 28, 2013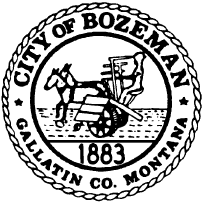 Learn about the city of Bozeman, Montana and explore Bozeman auto shipping companies. Whether you are relocating to Bozeman, MT to work, study or raise a family, AutoShipping.com can help you get free quotes from Bozeman auto transport companies!
City Background and History
Bozeman is the fourth largest city in Montana, with a population of 37,280. The city is named after John Bozeman, founder of the Bozeman trail, and one of the founding fathers of the town. First settled in 1864, the city was formally incorporated in 1883. Bozeman became the site of Montana State University in the late 19th century thanks to cattle mogul Nelson Story, who left a large tract with which to found the university. For a time in the early 20th century, Bozeman's fertile ground was known as the Sweet Pea Capital of the Nation, and for good reason: the city produced over 75% of all peas in the United States. Today, the city is steadily growing, attracting many people from all over the country who are drawn to its quality of life, recreation opportunities, and amazing scenery.
Any discussion of contemporary Bozeman probably must start with its extensive recreation options. In 2010, Outside magazine named it the best place in the west to live for skiing and boarding, and it's not hard to see why. With three ski areas within minutes of the city, and many more in driving distance, Bozeman makes for the perfect home base for anyone looking to ski the Rockies. Bozeman is a city where snow is measured not in inches, but in feet, ensuring that the winter sport season is long and enjoyable. Nearly endless winter options, from ice skating on public rinks, to ice fishing on the rivers and lakes, offer fun for all ages. If all the snowy fun starts to chill your bones, just jump in the Bozeman hot springs, a full-fledged experience that's a lot more than just the rejuvenating springs.
A college town at its heart (students make up over a third of Bozeman residents during the school year), Bozeman has some of the liveliest nightlife and local cultural options in the state. The city calls multiple museums home, such as the Museum of the Rockies, where visitors can interact with dinosaur exhibits as well as learn about the areas natural and man-made history. The Pioneer Museum offers a look back into the history of Bozeman's origin as a stop on the great journey west that thousands of pioneers took in the 19th century. Bozeman's downtown is Main Street, USA if one ever existed. Friendly faces, great food, shopping, and a lively nightlife make every day downtown a new adventure. Many student-driven art exhibits and performance arts year-round complete the ample options Bozeman has to offer young and old alike.
So whether you are getting your kids to Montana State, or settling in yourself, Bozeman is a great place to be. Contact Bozeman auto shipping companies today for their professional help in moving you to this wonderful city.
Bozeman Auto Transporters
A-AAA Auto Transport
A-AAA Auto Transport's employees have over thirty years of experience in the auto transport industry, and know how to ship your car safely and securely. The company also offers discounts on shipping a car to Hawaii. Expedited shipping options are also available on a case by case basis.
MC Number: 479342
Auto Transport 123
Auto Transport 123 is a very new company in the auto shipping industry. However, their short period of existence has not prevented them from building up a network of 150 drivers ready to move your car today! Auto Transport 123 distinguishes itself from the competition by guaranteeing that all vehicles are shipped on a single trip from pick-up to delivery.
MC Number: 2247479
More About Bozeman