Mississippi Auto Shipping Quotes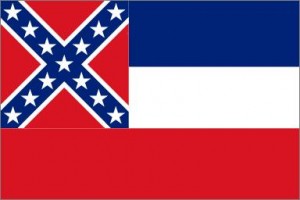 If you have a car that you want to ship, either from or to Mississippi, your best bet for getting it to its destination safely and economically would be to use a Mississippi auto shipping company. Mississippi auto shipping firms are specialists in transporting cars and other vehicles from the region to destinations around the country. Most of them offer a range of shipping options and services designed to meet both your convenience and your budget.
Auto Transport Companies in Mississippi Cities
Read more about Mississippi auto transport companies in the following cities.
Mississippi Auto Transporting Firms
Mississippi auto shipping companies can transport your car regardless of whether you are living in a major metropolitan area in the state, such as Jackson, Hattiesburg or Gulfport, or a smaller city, such as Natchez, Picayune or Yazoo City. The best way to ship a car to or from one of these locations is to hire a local company to do the job for you.
Reasons to Hire a Regional Auto Shipping Company
Major companies in the state are experienced at hauling vehicles in the region and will likely be able to offer you the best rates and the most flexible options in the area. Most of the bigger companies have large fleets of trucks equipped with sophisticated navigation systems that are designed to route vehicles to their destinations in a cost-efficient and safe manner. A growing number of Mississippi auto shipping firms also have begun offering GPS tracking capabilities that allow you to track the shipment of your car in real-time.
Tips for Choosing the Right Shipping Options
When booking a Mississippi auto shipping firm, keep the following tips in mind.
Generally, it is cheaper to ship vehicles between major towns and cities than it is between smaller ones. Auto transport companies tend to have their shipping terminals and other facilities located in major metropolitan areas. Consequently it is more economical for them to ship between major cities than it is between smaller ones.
Mississippi auto shipping firms will typically offer you a choice between open carrier shipping and enclosed carrier shipping. With an open carrier your car will be exposed to the elements and road debris during transit. With an enclosed carrier, your car will be safer, but you will have to pay considerably more for the option than you would for an open carrier. Most shipping companies transport cars in open auto shipping carriers. So you need to tell them specifically if you want an enclosed carrier for your vehicle.
Typically, car transportation companies will give you a choice between door-to-door shipping or terminal-to-terminal shipping. With the latter option, you will need to drop off and pick up your vehicle from the shipping company's terminal, but it is a cheaper option than door-to-door shipping.
Auto shipping companies in Mississippi and elsewhere require you to make your shipment arrangements at least one week in advance. In most cases, your auto shipping company will give you a time window within which they will come by to pick up or drop off your car. If you want to ship your car on a specific date, make sure to book well in advance.
Advantages of Hiring a Professional Auto Hauler
Contrary to what you might expect, using a professional auto hauling service to transport your car often costs just about the same amount of money as it would have cost you to drive to your destination. Importantly, hiring an auto shipping company also offers you a way to reduce some of the stress associated with any relocation. Car shipping companies are professionals at what they do and can save you the time, the effort and the risk involved with do-it-yourself car relocations. Most of the reputable companies are fully licensed, bonded and insured to transport cars, which means that, if anything happens to your car during transit, you do not have to worry about paying for any repair.
Mississippi is located in the southern part of the country. It is bordered by Tennessee to the north, Louisiana to the south, Alabama to the east and the Mississippi River to the west. Mississippi lies in a region of the country that gets frequent hurricanes, tornadoes and severe thunderstorms. Navigating through the state can be a somewhat tricky experience, especially for those who might be relocating to the state from elsewhere, which is why it is a good idea to hire a Mississippi auto shipping company to transport your car for you.
Mississippi Transportation Resources