Hattiesburg Auto Shipping Companies
Posted on 01 14, 2013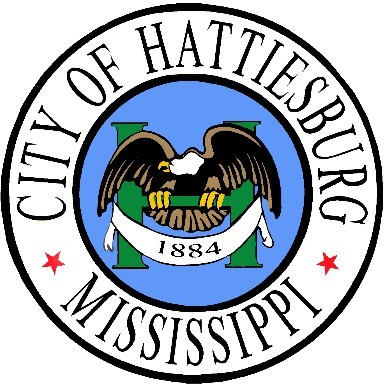 Learn about the city of Hattiesburg, Mississippi and explore Hattiesburg auto shipping companies. Whether you are relocating to Hattiesburg, MS to work, study or raise a family, AutoShipping.com can help you get free quotes from Hattiesburg auto transport companies!
City Background and History
Hattiesburg is the third largest city in Mississippi, with a population of just under 45,000 people. Founded in 1882 by William H Hardy, the city was named in honor of his wife Hattie. Known since its founding as 'The Hub City,' Hattiesburg quickly established itself as a center for the timber and railroading industries due to its central location in southern Mississippi. A convenient distance to Jackson, Mobile, Alabama, and New Orleans, state highways and interstates popped up along Hattiesburg when the automobile replaced the train as the primary form of transportation of goods and services. That led to renewed economic prosperity for the region, a revival which was bolstered by one of the largest army bases in the country, Camp Shelby, being located just south of Hattiesburg.
Named one of 'America's Great Places' by the American Planning Association, Hattiesburg was named as such because of its quality, character, and planning. Having a sense of community, a plan for tomorrow, and a strong sense of civic duty are just a few of the reasons that the APA, and Hattiesburg's residents, are so proud of their city. All-American activities, such as a family zoo, bowling lanes, and baseball fields galore, dot Hattiesburg. Make sure to take some time out from all the activities, though, and head by to the aptly named All-American Rose Garden. Blooming each spring and summer, the smell and sight of thousands of rose bushes blooming is enough to make anyone stop and drink it all in for at least a few minutes.
History is alive and well in Hattiesburg, too. The African American Military History Museum is full of African Americans' wartime contributions in America's prestigious wartime past. The Hattiesburg Area Historical Museum was just the second historical museum in the state of Mississippi, and focuses on the rich history of the area from the antebellum period to the civil rights era, and even showcases the history of the Hattiesburg being made every day.
Of course, no place in Mississippi would be complete without extensive outdoor recreation opportunities. Multiple water parks exist in Hattiesburg to help cool you off during the hot summer days. The two rivers that convene in Hattiesburg offer ample fishing, boating, kayaking, and canoeing opportunities as well. Hundreds of acres of parks offer wooded regions and wide open spaces for people to play, and miles of paths are perfect for hiking, running, and biking.
Hattiesburg has a lot to offer both visitors and residents. Make the move here, and find out what people here already know: Hattiesburg is a great place to live. Contact Hattiesburg auto shipping companies for their expert assistance in helping you relocate to The Hub City.
Hattiesburg Auto Transporters
A-AAA Auto Transport
A-AAA Auto Transport's employees have over thirty years of experience in the auto transport industry, and know how to ship your car safely and securely. The company also offers discounts on shipping a car to Hawaii. Expedited shipping options are also available on a case by case basis.
MC Number: 479342
Auto Transport 123
Auto Transport 123 is a very new company in the auto shipping industry. However, their short period of existence has not prevented them from building up a network of 150 drivers ready to move your car today! Auto Transport 123 distinguishes itself from the competition by guaranteeing that all vehicles are shipped on a single trip from pick-up to delivery.
MC Number: 2247479
More About Hattiesburg
Top Hattiesburg Attractions
Hattiesburg Transportation