Biloxi Auto Shipping Companies
Posted on 01 14, 2013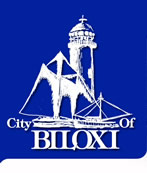 Learn about the city of Biloxi, Mississippi and explore Biloxi auto shipping companies. Whether you are relocating to Biloxi, MS to work, study or raise a family, AutoShipping.com can help you get free quotes from Biloxi auto transport companies!
City Background and History
Biloxi is currently the fifth largest city in Mississippi, with a population of just over 40,000 people. The original French Louisiana settlement was founded just outside Biloxi, and the city itself became the capital of French Louisiana in 1720. Finally becoming an American territory only in 1811, the city became a part of the United States just six years later in 1817. With ownership of the area finally decided, Biloxi quickly became a thriving seaside resort town thanks to its access to the water and proximity to New Orleans. Though its popularity as such waned understandably during the American Civil War, the area quickly regained its reputation as a premier seaside resort afterwards. With the introduction of legal gambling in the 60s, Biloxi became such an attractive destination that people came here instead of hot spots like Florida and New Orleans. Though the area was ravaged by Hurricane Katrina, the area, today, is rapidly being safely redeveloped. The future of Biloxi has never looked brighter.
Biloxi may have some of the finest beaches and, usually, the calmest waters in all of the Gulf of Mexico. Thanks to a confluence of natural phenomenon, the area enjoys unusually calm seas, and soft white–sand beaches. The warm weather brings locals and tourists alike to the ocean year-round, as the sea and Biloxi never get anywhere near a temperature that would be considered cold on most occasions. Like an Atlantic City where you never need a jacket, Biloxi is dotted with large hotels and seaside resorts. From names like Trump and Hard Rock, to local casinos unknown outside of Mississippi, there are games for any adult persuasion in Biloxi.
The wonderful weather offers many fishing and swimming opportunities as well. Whether you have your own boat, or want to charter one of the many companies offering excursions for sale, world-class fishing can be had in the Gulf of Mexico. Take a trip out to Ship Island, where you can relax and watch the day drift by. The undeveloped island, which was actually split into two by hurricane Camille, is the perfect place to watch the sunset over the ocean. Also, don't miss the Biloxi Lighthouse, one of the most photographed items in the American South. Perhaps the only lighthouse in the world in the middle of a four lane highway, the lighthouse has been guiding vessels safely into Biloxi for 150 years.
Whether you love the ocean, love the slots, or just love warm-hearted, honest people, you'll love Biloxi. Relocating here is easy too: just contact Biloxi auto shipping companies today and enlist their expert help in moving you to this wonderful city.
Biloxi Auto Transporters
A-AAA Auto Transport
A-AAA Auto Transport's employees have over thirty years of experience in the auto transport industry, and know how to ship your car safely and securely. The company also offers discounts on shipping a car to Hawaii. Expedited shipping options are also available on a case by case basis.
MC Number: 479342
Auto Transport 123
Auto Transport 123 is a very new company in the auto shipping industry. However, their short period of existence has not prevented them from building up a network of 150 drivers ready to move your car today! Auto Transport 123 distinguishes itself from the competition by guaranteeing that all vehicles are shipped on a single trip from pick-up to delivery.
MC Number: 2247479
More About Biloxi