Minnesota Auto Shipping Quotes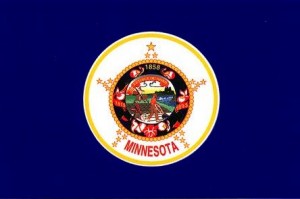 Minnesota auto shipping companies transport vehicles from the state to destinations around the country. Most auto shipping companies in Minnesota are licensed for interstate transportation of standard sedans, luxury cars, SUVs, minivans, full-size vans and a variety of other vehicles. So, if you are looking for a stress-free and relatively inexpensive way to transport your vehicle to or from the region, consider hiring a Minnesota auto shipping company to do the job for you.
Auto Transport Companies in Minnesota Cities
Read more about Minnesota auto transport companies in the following cities.
Moving to Minnesota
Minnesota is a landlocked state in the mid-western region of the country. It is the northern-most state in the continental US, and shares a border with Canada to the north, South Dakota and North Dakota to the west, Iowa to the south, and Wisconsin and Michigan to the east. The state is considered to be one of the healthiest in the country, and also has one of the most diverse populations in the US. Though some parts of the state, such as the Minneapolis–St. Paul metropolitan area, are very densely populated, much of Minnesota is still comprised of vast tracts of agricultural land. The region is known for its temperate summers and its long, harsh winters, when snow and ice make its major highways extremely hazardous.
Auto Transportation in Minnesota
Minnesota auto shipping companies serve all the major metropolitan areas in the state, such as Minneapolis, St. Paul, Rochester, Eagan and St. Cloud, as well as all of its smaller towns and cities. Before making arrangements to transport your car using an auto shipping company from the state, it pays to have an idea of your available options and to understand how they work.
Choosing Your Options
For instance, vehicle transporters in Minnesota and elsewhere ship cars in open carriers or in enclosed carriers. Choose an enclosed carrier option only if you have a very expensive car to transport and are concerned that it could get damaged during transit. Otherwise, an open carrier option is all you need. Open carriers are the industry standard for car transportation. They are a cheaper option than enclosed carriers, and open auto shipping carriers are more readily available, especially at short notice.
Similarly, when reserving your transportation, you will need to choose between door-to-door service and terminal-to-terminal shipping. Remember, while door-to-door service may be more convenient, the latter option is more economical. With terminal-to-terminal shipping, you also have the option of your car being stored in the shipping terminal for one or two days while you make arrangements to have it picked up. The one drawback with terminal-to-terminal shipping is that you will be required to drop off and pick up your car from the shipping company's terminal.
Check the Company's Credentials
When choosing a Minnesota auto shipping firm, make sure to verify its credentials. A reputable car shipping company will be properly licensed, bonded and insured for interstate car transportation. A trustworthy company will have insurance coverage to pay for any damages that might result to your car during transit.
How to Find an Auto Shipping Company
Finding a Minnesota auto shipping company is a fairly straightforward task. Many of the more established companies in the state have websites offering free online price quotes, while some allow you to book online as well. To get an accurate price quote from a Minnesota auto shipping firm, simply input your requirements on the company's website. Make sure to specify what type of vehicle you want shipped, its origin, destination and how soon you want it picked up and dropped off. You can also use auto shipping quote comparison sites to get quotes from multiple vendors.
Most car shipping companies will not give you a guaranteed pick up or drop-off date. Instead, they will give you a range of dates within which they will come by to pick up your vehicle or have it dropped off. Before committing to a company, make sure you understand what its cancellation policies are so that you do not get hit with steep penalties in case you need to cancel your auto transportation reservation.
Keep in mind, the amount of time that it takes to transport your car depends very much on the distance it needs to be transported. Coast to coast shipping can sometimes take more than 10 days, so it's always a good idea to factor in transit time when making a reservation.
A Minnesota auto shipping company can dramatically reduce the stress and the effort needed to relocate your car, so long as you choose your options well.
Minnesota Transportation Resources