Massachusetts Auto Shipping Quotes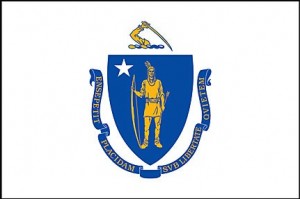 Consider hiring a Massachusetts auto shipping company if you are looking to transport your vehicle to or from the state in a safe and prompt manner. Auto transporters in the state can transport sedans, SUVs, sports cars, mini-vans, full-size vans and luxury cars to any location within the country. They offer a range of shipping options and services designed to make the task of shipping your vehicle as easy and hassle-free as possible. Many Massachusetts auto shipping firms offer free online quotes and websites that allow you to submit your car transport order in a matter of minutes.
Auto Transport Companies in Massachusetts Cities
Read more about Massachusetts auto transport companies in the following cities.
Car Transporters in Massachusetts
Most of the reputed Massachusetts auto shipping companies are fully licensed and bonded as required by the U.S. Department of Transportation. Bigger companies typically carry cargo insurance coverage as well as liability insurance of between $500,000 and $750,000. This means that if your car were to somehow get damaged during transit, you would be fully protected against any repair costs.
Auto Shipping Options
Massachusetts auto shipping firms typically haul vehicles in open carriers. These are large, custom-built trucks that are designed to securely transport up to 10 cars at a time. Many offer an enclosed carrier option as well for those who want vehicle transportation of expensive luxury vehicles, or are concerned about damage during transit. Open carriers generally are a cheaper option, but enclosed carriers offer better protection. Your shipping company can help you make the right choice for your car if you are unsure about which option to choose.
Most Massachusetts shipping companies offer door-to-door service. However, local traffic restrictions might sometimes prohibit them from picking the car up from your home. In such cases, the car transporting firm will work with you in arranging a convenient location close to your home, such as a shopping mall, to pick up your car. Almost all major car shippers in the state have a terminal-to-terminal shipping option. This is a cheaper option than door-to-door service, but you will have to drop off and pick up your car from the shipping company's terminal.
Reasons to Hire a Professional Auto Hauling Service
There are several car transport tips for hiring a professional Massachusetts auto shipping firm to transport your car.
Car shipping firms cost less than you might imagine. Given current fuel prices, the cost to drive your car to its destination is likely going to be the same as the cost to ship your car professionally. This is especially true when you factor in travel-related expenses such as food and the cost of staying in a hotel.
A Massachusetts auto shipping company will likely be able to get your car to its destination more promptly and safely than you can. Massachusetts is one of the most densely populated states in the country. The state's roads and highways can be difficult to navigate, especially in winter, when snow and ice make driving tricky even for those familiar with the terrain and weather.
Hiring a professional services firm to haul your car offers you peace of mind. Relocation is a generally stressful experience regardless of where you are going to or why. A Massachusetts auto shipping company can help relieve a lot of that stress by taking care of your car transportation requirements.
Massachusetts Transportation Resources