Using A Vehicle Transportation Service
Posted on 10 18, 2010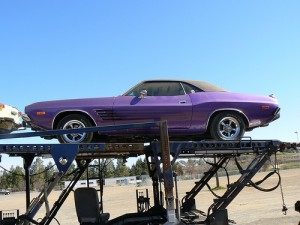 The pros of using a vehicle transportation service far outweigh any benefits of moving your vehicle across the state or across the U.S. on your own. Besides the great potential for wear and tear associated with driving your vehicle over such a long distance, transporting a vehicle on your own takes time. For someone that may be in the middle of a big move to a new home, where, possibly, a new job waits, time is very valuable and can be saved by using a vehicle shipping service.
Choosing a Vehicle Transportation Service
Finding a vehicle transportation service is easy and only takes moments to do. Those few moments spent obtaining quotes and comparing the many services vehicle transporters offer will make your move a less stressful one on your part.
Obtain quotes. This is the easy part when it comes to finding a vehicle transportation service to handle your vehicle move. Thanks to the internet and sites such as ours, comparison-shopping for car shipping quotes has never been easier. With only a few questions to answer, you can have your shipping quotes in minutes.
Review your quotes. Right away, you should be able to tell that most carriers offer the same vehicle transportation services, but they all may vary in price. Some transport companies will even offer some options as a standard service, while others may charge extra for them. If you want to save money, you really need to review these quotes carefully.
Never choose a vehicle transportation service based on price alone. It is better to pick a company that charges a little more but offers outstanding service, rather than picking a shabby company because they offered the lowest price in town.
Verify all credentials before signing a contract with them. Make sure the vehicle transport company not only has the proper insurance, but also make sure they are licensed to carry your vehicle where it needs to go.
If you look at all the benefits that using a professional auto shipper offers, you may ask yourself why you never used a vehicle transportation service before!