Idaho Auto Transport Quotes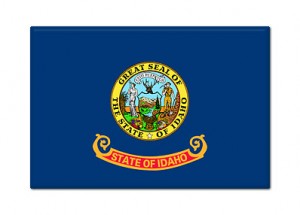 Hire an Idaho auto shipping company if you need to have your car transported to or from the state. Idaho car shippers offer both regional and national car transportation services and they can help you move your car quickly and cost-effectively to any destination within the country. Many Idaho auto shipping quotes are provided for free online. All you need to do to obtain a quote is to fill out a simple web form detailing where you want your car picked up from and shipped to, when you want it transported and how you want it hauled.
Auto Transport Companies in Idaho Cities
Read more about Idaho auto transport companies in the following cities.
Auto Transporting in Idaho
Idaho auto shipping companies are experienced at what they do and are familiar with the terrain and transportation infrastructure in the state. Idaho is among the largest states in the U.S., stretching from Canada in the north all the way to Nevada in the south. Parts of Idaho are extremely rugged and mountainous, while other regions are very sparsely populated. Even some of the bigger cities in Idaho, such as Coeur d'Alene and Boise are not served by major interstate highways making the state somewhat hard to navigate, especially for those not familiar with its roadways.
Choosing the Right Option
Idaho auto shipping firms offer a variety of options for transporting your car. The most common and least expensive of these options is open auto transport carrier hauling. With this option, your car is loaded on a car carrier that is equipped to carry up to ten cars at the same time. The carrier is open, meaning that your car is exposed to the elements during transit. If you are concerned about damage to your car during transit, you can ask your Idaho auto shipping company for an enclosed carrier, which is safer but costs a lot more than an open carrier.
Many Idaho auto shipping companies will also offer you a choice between door-to-door service and terminal-to-terminal services. If cost is your primary concern, choose the terminal-to-terminal service. However, if you are unwilling or unable to drop off and pick up your vehicle from the shipping company's terminal, you are better off going with the door-to-door delivery even though you might have to pay more for it.
Price is Not the Only Factor
Remember that price is not the only factor to consider when comparing quotes from multiple Idaho car shipping firms. The reputation and reliability of the auto transporter are also major considerations. Your car is a valuable asset and care needs to be taken to ensure that it is being shipped by a company that has the track record and the capability to accomplish the task in a safe and efficient manner. Reliable Idaho auto shippers will be willing to give you customer testimonials and will gladly offer to show you proof that they are properly licensed, bonded and insured for multi-state car transportation services. Do not be tempted to go with a company just because they have the lowest bid.
Many people mistakenly assume that it is expensive to hire a professional auto transporting service to ship their cars. The reality is that auto transport companies these days can transport your vehicle to its destination for about the same amount of money you would spend to drive it there yourself. So, if you are planning to transport your car to or from Idaho, definitely consider hiring an Idaho auto shipping firm to do it for you.
Idaho Transportation Resources