Boise Auto Shipping Companies
Posted on 10 1, 2012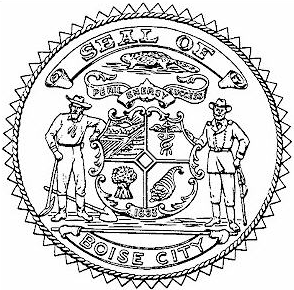 Learn about the city of Boise, Idaho and explore Boise auto shipping companies. Whether you are relocating to Boise, ID to work, study or raise a family, AutoShipping.com can help you get free quotes from Boise auto transport companies!
City Background and History
Boise, Idaho is the largest city and the capital of Idaho, with a population just over 200,000 as of 2010. The modern city of Boise has its roots in Fort Boise, re-established in the midst of the Civil War in 1863. Near the Oregon Trail, and the spot of a major road connecting booming mining areas, Boise was incorporated as a city as its population grew rapidly in the 1860s. Today, Boise is the cultural, industrial, and commercial center of Idaho.
If one is looking for culture in Idaho, than Boise must be a primary destination. Each spring, you can catch the Gene Harris Jazz Festival, or check out the Boise Contemporary Theatre and Treefort Music Fest. Every summer in Boise brings the Idaho Shakespeare Festival, which gives audiences a chance to see Shakespeare's great plays performed by professional actors, as well as exposing playgoers to numerous lesser-known playwrights. The arts community is also alive and well in Boise, as represented by the Boise Philharmonic, Ballet Idaho, and the Opera Idaho, all of which offer numerous performances throughout the year to the citizens of Boise. Home to a diverse range of religious and ethnic backgrounds, Boise is home to the largest Basque population in the United States, with over 15,000 Basques living and working in Boise. One can find many Basque owned shops and restaurants in the 'Basque Block' in downtown Boise, which is a vibrant and growing community that is a point of pride to many of those in Boise.
Boise is also home to the famous Boise State University Broncos. The Broncos football team, with their trademark blue turf, is home to one of the most successful football programs in the nation, and has a consistent record of beating top-level teams despite their much smaller talent pool. Boise State University is home to more than just football though, as it is consistently ranked as one of the up-and-coming schools in the nation, and has been featured consistently in the U.S. News and World Report College Rankings in the past decade.
Recreational opportunities abound in Boise, home to urban staples like an Aquarium and Zoo, as well as an extensive network of urban and rural hiking and cross country skiing trails. Boise is also reinventing itself as a manufacturing and technology mecca, with companies like Microsoft and HP having offices and factories here.
With a large arts community, a vibrant downtown, and numerous sport and recreational opportunities in this up and coming city, now is the perfect time to move to Boise. Contact Boise auto shipping companies today to help make your move to Boise as smooth as possible.
Boise Auto Transporters
Able Auto Transport
Able Auto Transport has extensive experience in the auto shipping field. With 22 years of experience, this Kahoka, Missouri-based transporter is one of the most safest in the business. All Able Auto Transport drivers also carry more than the minimum insurance necessary, helping to pay for any damage to your vehicle in the event of an accident during shipping.
MC Number: 195242
Auto Transport 123
Auto Transport 123 is a very new company in the auto shipping industry. However, their short period of existence has not prevented them from building up a network of 150 drivers ready to move your car today! Auto Transport 123 distinguishes itself from the competition by guaranteeing that all vehicles are shipped on a single trip from pick-up to delivery.
MC Number: 2247479
More About Boise