Pocatello Auto Shipping Companies
Posted on 10 1, 2012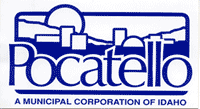 Learn about the city of Pocatello, Idaho and explore Pocatello auto shipping companies. Whether you are relocating to Pocatello, ID to work, study or raise a family, AutoShipping.com can help you get free quotes from Pocatello auto transport companies!
City Background and History
Pocatello began life like many communities in Idaho: it sprang up around a railroad during the gold rush in the mid-nineteenth century. Located on the route of the Oregon Trail, the city is named after the chief of the Shoshoni tribe, who allowed the railroad to cross a Shoshoni Indian Reservation. After the gold rush died down, ranchers and farmers moved into the area, and, by the 1880s, commerce and industry began to follow. Today, Pocatello is home to over 50,000 residents.
If you like hitting the links, Pocatello may just be the place for you. With three golf courses within city limits, and many more within a short drive, you can play golf all summer long and never get bored. If you have kids, why not check out the Pocatello Zoo, which exclusively features local fauna and flora, allowing you to see the best of what Idaho has to offer for wildlife. If you're looking for something a little more adrenaline pumping, then head over to Ross Park, a state-of-the-art skateboard park which has recently been refinished and is ready for you.
Lava Hot Springs, located just outside the city limits, is one of Pocatello's biggest attractions. Home to numerous natural hot springs ranging in temperature from 102 to 112 degrees, you can enjoy a dip in an outdoor pool no matter the weather outside. If natural springs aren't your cup of tea, there's an Olympic-sized outdoor swimming pool and indoor aquatic center with a rock wall in the water that is open year round. With restaurants and lodging on site, it's the perfect weekend getaway!
Like many communities in Idaho, Pocatello has found itself on numerous 'best of' lists in recent years, from Best Small Place to Start a Business, to Top Ten Small Places to Move and Raise a Family. The self-billed 'Gateway to the Northwest' is an attractive option for many people, whether moving there for employment opportunities or for leisure.
Considering all this, there is no reason not to join the 50,000 smiling residents of Pocatello. Why are they smiling? Perhaps it's all those hot springs on a chilly night, or perhaps it's because it was once against the law to not smile in Pocatello, a quirky law that is remembered today in the annual Smile Fest. Call up friendly and smiling Pocatello auto shipping companies today to help you prepare for, and arrange a move to, idyllic Pocatello.
Pocatello Auto Transporters
Able Auto Transport
Able Auto Transport has extensive experience in the auto shipping field. With 22 years of experience, this Kahoka, Missouri-based transporter is one of the most safest in the business. All Able Auto Transport drivers also carry more than the minimum insurance necessary, helping to pay for any damage to your vehicle in the event of an accident during shipping.
MC Number: 195242
Auto Transport 123
Auto Transport 123 is a very new company in the auto shipping industry. However, their short period of existence has not prevented them from building up a network of 150 drivers ready to move your car today! Auto Transport 123 distinguishes itself from the competition by guaranteeing that all vehicles are shipped on a single trip from pick-up to delivery.
MC Number: 2247479
More About Pocatello
Top Pocatello Attractions