Delaware Auto Transport Quotes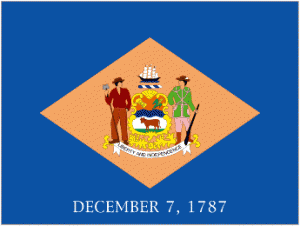 Whether you are relocating to Delaware to start a new job, raise a family or you just wanted a change of scenery, you will likely need a Delaware auto shipping company to assist you. In addition to a relatively balanced climate, the state is the site a number of historical firsts, including being the first of the original 13 colonies to ratify both the U.S. Constitution as well as its predecessor, the Articles of Confederation which unified the states under a centralized government. Delaware also played an important role in the Supreme Court ruling of Brown v. Board of Education, which outlawed segregated school districts.
Auto Transport Companies in Delaware Cities
Read more about Delaware auto transport companies in the following cities.
How To Save Cash On Delaware Auto Shipping
Find out what kind of shipping you need.
The most affordable option will get your car to you, but it could take several days, and the vehicle would be exposed to the elements. Other options protect the car from rain and other weather, and can get your vehicle there in a much shorter time, but may be considerably more expensive.
Compare prices and rates from a number of different Delaware auto shipping companies.
This can be done quickly and easily by phone or online. Determine the shipping rates and what is included in those fees. You can also check to see if previous customers have reviewed each company, and read their opinions of the experience working with the business.
Find discounts
Check to see if each company offers any discounts for membership in organizations such as AAA or AARP or if they have reduced rates for military personnel or college students. Also, look for discounts for booking your transport early or for moving several vehicles together.
Once you've narrowed your list, make sure that each Delaware auto shipping company that you are considering working with is properly licensed and insured, in the event that your car is damaged during the shipping process. Check with the Better Business Bureau or the Federal Motor carrier Safety Administration to see if any complaints have been filed about each potential company.
After you select the Delaware auto shipping company you want to work with, the next step is to prepare your car for transport. Since insurance will not honor a claim for personal items lost or damaged during vehicle shipping, you should clean out the interior and the trunk in advance.
One of the major advantages to working with a Delaware auto shipping company is that the company has the experience and skill to prepare and move your vehicle, and deliver it to you quickly, making the moving experience much easier and considerably less stressful.
Delaware Transportation Resources