Car Shipping is Ideal for College Students
Posted on 02 20, 2011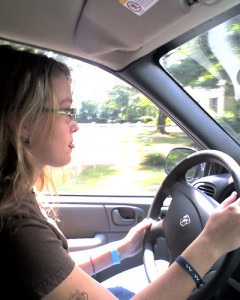 Is your son or daughter going off to college soon? If so, you no doubt have a lot of worries on your mind. If getting your child's car moved from your home to their college is one of those worries, don't let it be – many find car shipping ideal for college students.
You have plenty of options when it comes to getting a vehicle from point A to point B. By far, one of the safest and most reliable ways of moving a car is by using the services of a professional car shipping company.
Car Shipping is Safer for Teens and College Students
Most teens would rather pack up their car with all of their treasured belongings and drive it off to their new college rather than have it transported by someone else. They want to start traveling the roads and get the "road trip" experience that so many of their friends may have told them about.
While having your child drive his or her own car across the country to college may sound ideal, and maybe even cost effective, it is not always the best solution. Driving over a long distance is never a good idea for an inexperienced driver, especially a teen traveling alone. Not only are there safety issues to worry about, but also driving conditions to worry about, too.
Here is a scenario that may remind you why people think car shipping ideal compared to letting their teenager drive long distances. Let's say you live in Florida and your son or daughter is going away to school in New York. If they have never driven out of state before, your child will almost certainly be exposed to different streets and driving conditions that they may be unfamiliar with.
This may include rough mountainous terrain, unfamiliar roadways, icy or snow covered roads, and more. While your teen may be a safe driver, they might feel very uncomfortable driving in these conditions. This, in turn, can jeopardize their safety.
Benefits of Hiring Car Shippers
Auto transport drivers know the roadways in almost every area well. Besides, transporting cars from coast to coast is what they know and what they do best. If safety is a concern and you worry about your teen driving a long distance to college, consider shipping their car to them instead.
Many parents never consider shipping their kids' cars off to school because they are under the impression that shipping a vehicle is expensive when, in fact, it is not.
If you were to calculate all the expenses involved in long distance travel, such as fuel, tolls, lodging, and meals, you will see that using the services of a professional car transport company may just be the cheaper alternative after all. If the car is damaged by your son or daughter during the trip to college, you will also incur the cost of repairs and increased insurance rates as well.
If cost really isn't the concern, consider your child's safety and your peace of mind. You will not need to worry about them driving on unfamiliar roadways at all hours of the day and night, and your child can concentrate on other important things related to their move to college, such as packing and spending time with their family and friends before they leave. With all things considered, many parents may find car shipping ideal for young college students.