Sioux Falls Auto Shipping Companies
Posted on 05 6, 2013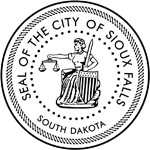 Learn about the city of Sioux Falls, South Dakota and explore Sioux Falls auto shipping companies. Whether you are relocating to Sioux Falls, SD to work, study or raise a family, AutoShipping.com can help you get free quotes from Sioux Falls auto transport companies!
City Background and History
Sioux Falls is the largest city in South Dakota by a large margin, with a population of over 225,000. Sioux Falls accounts for nearly 30% of the entire state's population, and is considered the cultural center of South Dakota. Sioux Falls was first founded in 1856, though visitation to the area is centuries older. The city was built around the Big Sioux River, and, specifically, the falls from which the city derives its name. Benefiting greatly from the boom the railroad brought the Dakotas in the 1880s, Sioux Falls quintupled in size in just ten years. Such boisterous growth has happened again in the past thirty years, as Sioux Falls went from 80,000 people in 1980 to the quarter million here today.
As the center of South Dakota cultural life, Sioux Falls is full of more cultural attractions than one could possibly list. The recent decade has seen a huge increase in interest in the arts in all forms, brought on by an influx of high-paying jobs that have recently flooded the area. Art in all forms has reaped the benefits; one example includes the Sioux Empire Arts Council Horse Barn Gallery, with its verbose title, which hosts nationally known poets and writers who work with youths in the area and give readings of their works. The Sioux Falls Jazz and Blues Festival is a three-day outdoor music extravaganza that is free to attend. National acts from around the world come to play some of the best blues and jazz you can find outside of Chicago and Kansas City.
The city also hosts the SculptureWalk, which features local artwork on sidewalks and storefronts in the downtown region. These works are owned by local artists, and every summer people vote on their favorites. The 'People's Choice' is then purchased by the city and becomes part of Sioux Falls's permanent public art collection. The idea has been wildly successful, and has spawned not only creative juices in Sioux Falls, but similar programs throughout the country. To get a little closer to nature, check out the Sertoma Butterfly House, which houses as its main attraction a butterfly pavilion with nearly a thousand butterflies quietly flapping through the area. You can sit on a bench and watch hundreds of butterflies come within a few inches of your face as they hover in the air. Don't be surprised if time really flies by while watching all these beautiful creatures.
Whether moving here for work or play, relocating can be quite a hassle. That's why professionals exist, to make life easy on you. Contact Sioux Falls auto shipping companies today for their assistance in making your move to Sioux Falls as simple as possible.
Sioux Falls Auto Transporters
A-AAA Auto Transport
A-AAA Auto Transport's employees have over thirty years of experience in the auto transport industry, and know how to ship your car safely and securely. The company also offers discounts on shipping a car to Hawaii. Expedited shipping options are also available on a case by case basis.
MC Number: 479342
Auto Transport 123
Auto Transport 123 is a very new company in the auto shipping industry. However, their short period of existence has not prevented them from building up a network of 150 drivers ready to move your car today! Auto Transport 123 distinguishes itself from the competition by guaranteeing that all vehicles are shipped on a single trip from pick-up to delivery.
MC Number: 2247479
More About Sioux Falls
Top Sioux Falls Attractions
Sioux Falls Transportation