Rapid City Auto Shipping Companies
Posted on 05 6, 2013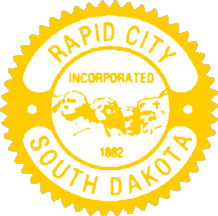 Learn about the city of Rapid City, South Dakota and explore Rapid City auto shipping companies. Whether you are relocating to Rapid City, SD to work, study or raise a family, AutoShipping.com can help you get free quotes from Rapid City auto transport companies!
City Background and History
Rapid City is the second largest city in South Dakota, with a population of almost 70,000. Known as the Gateway to the Black Hills, Rapid City was founded thanks to a gold rush in those said hills in 1874. The city was founded by miners who had not found fortune in the hills, and the city was soon set up as a boom town selling supplies to other miners looking to make it rich. After the inevitable bust that always follows such booms, Rapid City was able to survive and transition itself into an important transportation and trade hub for its region. As transportation became easier, tourism to the Black Hills started to grow exponentially, and the nearby Ellsworth Air Force Base that was constructed during WWII only fueled that growth. Tourism continued to increase thanks to nearby Mount Rushmore and the Sturgis Motorcycle Rally, leading to the modern Rapid City of today.
As the center of an entire region, and the closest city to two major tourist attractions, Rapid City is home to a startling amount of cultural resources for a city its size. These include three museums, an arts center, numerous art galleries, as well as symphonies, orchestras, and professional performance troupes. For an architectural wonder, check out the Chapel in the Hills, which is an exact replica of the Borgan Stavkirke in Norway, and is strikingly different from the Midwest-inspired buildings that dominate Rapid City. Multiple locations throughout the city also pay tribute to the creation of Mount Rushmore, which lies outside city limits in the Black Hills.
No conversation about Rapid City would be complete without talking a bit about Mount Rushmore. An architectural marvel during its creation in the early 20th century, the carving of four American presidents into a cliff face took 14 years and a million dollars. Featuring George Washington, Thomas Jefferson, Teddy Roosevelt, and Abraham Lincoln, this National Monument is unlike any other site in the country, and a true must-see stop if you come anywhere near Rapid City. The towering faces can be seen day and night, and are so large and iconic that it is believed they will be the last vestige of humanity visible to visitors to Earth should we disappear tomorrow, with the monument expected to last 100,000 years or more.
Whether you want to enjoy a small city with big city amenities, or just want to get lost in the Black Hills time and time again, Rapid City is the place for you. Contact Rapid City auto shipping companies today for their expert assistance in moving you to The City of Presidents as soon as possible.
Rapid City Auto Transporters
A-AAA Auto Transport
A-AAA Auto Transport's employees have over thirty years of experience in the auto transport industry, and know how to ship your car safely and securely. The company also offers discounts on shipping a car to Hawaii. Expedited shipping options are also available on a case by case basis.
MC Number: 479342
Auto Transport 123
Auto Transport 123 is a very new company in the auto shipping industry. However, their short period of existence has not prevented them from building up a network of 150 drivers ready to move your car today! Auto Transport 123 distinguishes itself from the competition by guaranteeing that all vehicles are shipped on a single trip from pick-up to delivery.
MC Number: 2247479
More About Rapid City
Top Rapid City Attractions
Rapid City Transportation