Puerto Rico Auto Shipping Quotes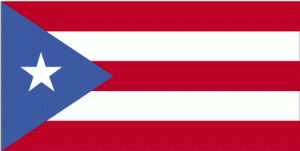 The best way to transport a car from or to Puerto Rico is to let a Puerto Rico auto shipping firm do it for you. The Commonwealth of Puerto Rico is a territory of the United States that is located in the Caribbean. It comprises of a collection of small islands situated to the west of the British and U.S. Virgin Islands. Transporting cars to and from Puerto Rico is very different from shipping cars within the mainland United States because vehicles are hauled by sea rather than by land.
Shipping by Sea
Unlike car transporters in the mainland U.S., Puerto Rico auto shipping firms are specialized in hauling cars on cargo ships. They are familiar with the rules and regulations associated with shipment by sea, and can get your car to or from the Commonwealth in the most expeditious and cost-effective manner possible. Even if you have used professional car transporting services previously, there are a few aspects about shipping by sea that are likely to be different.
Container Shipping and Roll on Roll Off Shipping
Before you ship a car with a Puerto Rico auto shipping company, you will need to decide if you want it transported in a container or on what is known as a Roll on Roll off (RoRo) carrier. With container shipping, your car will be put into a 20' or 40' container and transported on a cargo ship. Some shipping companies will allow you to store other cargo in the same container, so long as it fits safely. Container shipping is a safe way to transport cars by sea, but it will cost you more than the RoRo option.
Roll on Roll off ships have ramps that allow cars to be simply driven onto the ship (rolled on) and secured for transportation in an allotted parking space. If you sign up for this service, your Puerto Rico auto shipping firm will drive your vehicle to its allotted parking lane and then secure it in place using wheel blocks and chains. When it reaches its destination, a company representative will drive the vehicle off (roll off) the ship and hand it over to you. Some transporters allow you to drive your vehicle on and off the ship if you choose to do it that way. RoRo shipping is substantially cheaper than container shipping, which is why a majority of cars shipped by sea are transported in this manner.
Getting Your Car to the Shipping Dock
In most cases, cars are shipped to Puerto Rico from either Elizabeth, New Jersey or Jacksonville, Florida. If you live close to either of these ports, you can drive your car to the shipping dock and use a Puerto Rico auto shipping firm to transport it to the islands for you. Cars that are shipped from the mainland usually end up in San Juan, from where they are transported by ferries to the smaller islands. If you happen to live far away from these port cities, you can arrange to have your car picked up and dropped off at either of these ports by auto transport companies that do point-to-point transportation.
Paperwork Requirements
Your Puerto Rico auto shipping company will require some paperwork from you when shipping your car from the Commonwealth to the mainland or the other way around. Before transporting your car by sea, you will be required to show clear title to the vehicle. If you have an outstanding loan against the car, you will need to get authorization from your bank or other lien-holders before you can ship the car. You will not be allowed to stow anything in the vehicle and you cannot have more than a quarter-tank of gas in your vehicle. Many companies do not offer insurance coverage when you transport cars over sea, so it's a good idea to see if you can purchase additional insurance coverage from your provider.
Shipping a car from or to Puerto Rico can be somewhat challenging to do on your own, which is why the most convenient option really is to hire a Puerto Rico auto shipping company to do it for you.
Puerto Rico Transportation Resources