North Carolina Auto Shipping Quotes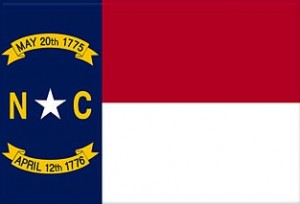 If you have to relocate to North Carolina, and are in need of sturdy, quality furnishings for your new home, you're in luck. The High Point area has earned the nickname "the furniture capital of the world" due to the abundance of shops and craftspeople that make and sell everything from rocking chairs for the front porch, to bedroom suits to help you get a good night's sleep. Knowing that a reliable North Carolina auto shipping company is relocating your vehicle will also alleviate some stress and let you rest easier.
Auto Transport Companies in North Carolina Cities
Read more about North Carolina auto transport companies in the following cities.
Five Tips to Get a Great Deal on North Carolina Auto Shipping
Clear out the clutter.
Before your North Carolina auto shipping driver arrives for your vehicle, be sure to get any personal items out of the car, and don't forget to check the trunk as well. Some car transport companies will permit a set amount of additional weight, but insurance generally won't cover items lost or damaged in transit.
Be reasonable.
In a perfect world, all delivery dates would be guaranteed. Unfortunately, the best that most North Carolina auto shipping representatives can provide are estimated arrival dates. It is important that you remember that drivers have no control over things like the weather, unforeseen construction or detours, and mechanical problems with the truck or the cars they are carrying.
You'd better shop around.
If you're looking for a North Carolina auto shipping company to transport your vehicle, try to get 3 to 5 quotes from companies – maybe as many as 7 – to make sure that you have an accurate range of fees. After you narrow your pool down, let your final two choices know the lowest rate you were quoted, and ask if they will match it.
Paper or plastic?
When it comes to paying for your auto to be transported, keep in mind that the preferred method of payment among the majority of auto transport companies is either by credit or debit card, or a cashier's check. Also, remember that using a credit card sometimes includes a processing fee that can range from one to five percent.
Off with the alarm.
If your vehicle has an alarm system, shut it off before handing the car over to your North Carolina auto shipping driver. He or she probably won't know how to disable it should it go off during transport; in fact, chances are the driver won't even realize the alarm is going off. In either case, the result is the same: a drained battery when your car reaches its destination. Vehicle shipping from one home to another can be a relatively simple process with a pinch of advance planning.
North Carolina Transportation Resources