Louisiana Auto Shipping Quotes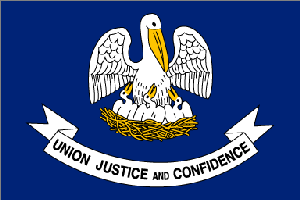 The Louisiana auto shipping industry offers professional car transportation services to destinations in the region and around the country. Car transporters in the state can handle your auto shipping requirements regardless of where you want your vehicle shipped to, or when you wanted it transported.
Auto Transport Companies in Louisiana Cities
Read more about Louisiana auto transport companies in the following cities.
Auto Transportation in Louisiana
Many Louisiana auto shipping companies offer you free online auto shipping quotes that allow you to get an accurate estimate of how much it would cost you to have your car transported. Often, the prices quoted by such companies are about the same amount as it would have cost for a do-it-yourself car relocation.
Choosing the Right Company
When choosing a Louisiana auto shipping company, there are certain things to keep in mind.
Your cost of shipping depends entirely on the options you choose. If you are on budget, the least expensive option is to use an open carrier, terminal-to-terminal service. If safety is your primary concern, an enclosed carrier may be the better, but costlier, option.
Louisiana auto shipping companies typically require at least seven days advance notice to pick up your car. You can ship cars with less notice, but you could end up paying higher for priority service.
Generally, car transporters charge based on how far you want the car shipped and how soon. In most cases, the cost of shipping will not be a whole lot more than what it would have cost you to drive to your destination.
Uninsured carriers are risky. Though rare, cars can sometimes get damaged during transit as the result of an accident or from road debris. If your Louisiana auto shipping firm does not carry the right insurance coverage, you could end up footing the bill for damages to your vehicle.
Door-to-Door or Terminal-to-Terminal
Many Louisiana auto shipping companies offer door-to-door service. While the option is very convenient, it may not always be available in your area. Most car haulers are very large, and many cities and towns do not permit them to pick up cars in residential neighborhoods. If your area does not permit door-to-door service, you will need to sign up for terminal-to-terminal shipping. Though you may have to drive and pick up your car from the shipping company's terminal, this is a slightly cheaper option than door-to-door delivery.
Driving in Louisiana
Situated in the southern part of the country, Louisiana is known for its unique blend of Spanish, Native American, French and African cultures. The state's cultural diversity has made cities such as New Orleans and Baton Rogue major tourist destinations. The state, however, also has the unfortunate reputation of being one of the worst in the country in terms of vehicular accidents resulting from roadside debris and dumped litter. It is also situated in a hurricane-prone region of the country, and routinely gets hit with several major storms every year.
Auto moving through the state can be a tricky proposition, especially for those who are unfamiliar with its roads and weather conditions. By entrusting your car with a professional Louisiana auto shipping company, you can rest assured that your vehicle will be transported in a safe and efficient manner to your destination.
Louisiana Transportation Resources