Concord Auto Shipping Companies
Posted on 02 18, 2013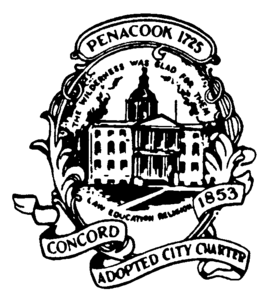 Learn about the city of Concord, New Hampshire and explore Concord auto shipping companies. Whether you are relocating to Concord, NH to work, study or raise a family, AutoShipping.com can help you get free quotes from Concord auto transport companies!
City Background and History
Concord is the third largest city in New Hampshire, with a population of a little over 40,000. Concord was founded in 1734 as the town of Rumford, after English royalty. The city was renamed Concord by New Hampshire's Governor Wentworth, following a dispute with Count Rumford. Concord, the state capital, was named as such in 1808, due to its central geographical location in the state and strong economy. The state capitol was built in 1819, and is the oldest capitol in the country in which the legislature still meets. Today, Concord is a desirable modern city in the heart of New Hampshire that has the state's characteristic strong economy.
As a state capital, Concord is rich in history. Directly across from the State House is the Eagle Hotel, a location in which multiple presidents, such as Ulysses S. Grant and Benjamin Harrison, and others, such as Charles Lindbergh and Eleanor Roosevelt, have all stayed. At Phenix Hall, Abraham Lincoln and Teddy Roosevelt have spoken, among many others. Franklin Pierce's home, both pre- and post-presidency, is on Main St., and numerous historical markers turn up on nearly every street in downtown Concord.
Concord holds numerous museums and art galleries. The McAuliffe-Shepard Discovery Center is a museum and planetarium named after two New Hampshire astronauts. These astronauts are Christa McAuliffe, a teacher and the first 'civilian' astronaut who died in the Challenger accident in 1986, and Alan Shepard, who was the second person, and first American, to travel into space. The Capitol Center for the Arts is a 1,300 seat auditorium in an Egyptian motif that has hosted major Broadway shows, concerts, and dances. The SNOB Film Festival (somewhat north of Boston, for those wondering about the acronym), is focused on local filmmakers, and the popularity of the festival even led to an independent film theatre being built for local filmmakers to showcase their films.
Concord's central location in the state also means that it's convenient to all of New Hampshire's ample natural wonders. The state's award-winning Hampton Beach is only an hour away, and the White Mountains, with their world-famous foliage and highest peaks in New England are just a short drive up Interstate 93. Locally, many miles of hiking trails, bike paths, and nature preserves give everyone a chance to enjoy the great outdoors.
New Hampshire scores at or near the top on nearly every metric of good living, from health, to crime, to economic strength. Why not live in the capitol that helps make that all possible. Contact Concord auto shipping companies today to make the move to the capitol city.
Concord Auto Transporters
Auto Transport 123
Auto Transport 123 is a very new company in the auto shipping industry. However, their short period of existence has not prevented them from building up a network of 150 drivers ready to move your car today! Auto Transport 123 distinguishes itself from the competition by guaranteeing that all vehicles are shipped on a single trip from pick-up to delivery.
MC Number: 2247479
More About Concord