Safety Tips for Women Traveling the Roads Alone
Posted on 02 28, 2011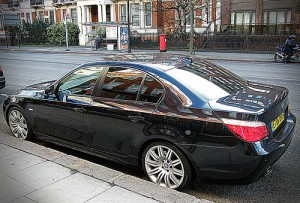 Traveling the roads alone, whether it is for business or for pleasure, can be an exhilarating time for a woman. You may be traveling the roads to move to a new location – at least if you did not decide to purchase auto transport services! Not only is driving the open roads exciting, but there is also a certain level of independence that a woman feels when she travels solo. Unfortunately, there are far too many people out there that prey on these very women that choose to take to the roadways on their own.
If you are a woman that plans to take a road trip alone, it is important that you keep an eye out for these people who only want to bring you harm. While nobody wants to think that something can happen to them on a simple business trip or a quick weekend getaway, these are the prime times when crimes against women are committed. Keep in mind that there are things you can do to help ensure your safety during your travels; you will find them listed below.
Make Sure Your Car is Running Efficiently
Before you head out on the highway and are traveling the roads, you need to make sure your car is in tip-top shape. Besides giving your car a tune-up, you want to check your tires and make sure that they are ready for the roads ahead of them. If any tires look worn or low on tread, replace them immediately. Worn tires almost always guarantee blowouts.
If you are a woman traveling alone, you do not want to be on the side of the road with a blown out tire in the middle of the night. Take a spare tire with you when you go, and make sure you know how to put that spare tire on should you need to.
Rent a Car
If you are questioning whether or not your car will make it to your destination, or if you just cannot afford to replace out your tires or service your car, you are better off renting one. Renting a car is fairly easy and quite inexpensive these days. Besides, since renting cars is their business, auto rental companies make sure the vehicles in their fleet are properly maintained and will get their customers wherever they need to go.
Plan Your Stops Ahead of Time
When you are traveling a long distance by car, there is no doubt that you will need to stop and fuel up every so often. Besides fuel, you are going to need to stretch your legs out and maybe even grab a few snacks along the way. As long as you know where you are stopping, there is absolutely nothing wrong with making a few "pit stops" on the road.
While having a GPS guide you on your trip is convenient, there is nothing like knowing where you are going before you actually hit the road. Route your trip for free online using a service such as Google Maps or MapQuest. Once you have mapped out your trip from start to finish, print a copy to take with you for reference.
Have an idea of how many miles your car gets to the gallon. That way you can plan your fuel stops along the way. If you do not feel safe stopping for food or even to stretch out at any rest areas on your trip, consider stretching out at the gas station and buying your snacks there too. An even better option would be to pack your snacks at home, which may save you money and be healthier.
Keep In Contact With Someone Close to You
Most people like to take a road trip to get away from it all and just want to be alone during their time away. However, when you are a woman traveling alone, it is always a good idea to let someone close to you, such as a trusted family member or friend, know where you are going and when they can expect to hear from you.
Plan to call and check in at least a couple of times a day. It would also be a wise idea to give that person a copy of your printed out itinerary. That way, if you miss a check-in and they cannot reach you, they know where to start looking. It sounds scary, but, unfortunately, this is a precaution that anyone, not just women, traveling alone should take.
Enjoy Your Trip
Yes, you do need to take extra safety precautions when you are woman traveling the roads alone. But, don't let fear keep you from experiencing the enjoyment that traveling the open roads can bring. If you plan your trip beforehand and keep the above safety tips in mind, you will have a safe and memorable trip no matter where your travels take you.