Wyoming Auto Shipping Quotes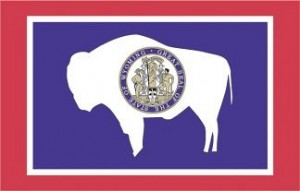 Wyoming auto shipping companies specialize in point-to-point car transportation services. They can pick up your car, SUV or minivan from anywhere within this sparsely populated state and ship it to the destination of your choice. Many Wyoming auto shipping companies offer door-to-door services, and can pick up your car regardless of whether you live in a big city or a small town in the state.
Auto Transport Companies in Wyoming Cities
Read more about Wyoming auto transport companies in the following cities.
Car Transportation in Wyoming
Wyoming is situated in the western United States. The state lies in a region of the country that experiences bitter cold and extreme weather during the winter months. Wyoming is the least populated state in the country, and vast swathes of its land are barren and uninhabited. Transporting a car on your own through the state can be somewhat challenging especially if you are unfamiliar with its mountainous terrain and widely varying weather conditions.
Fortunately, Wyoming auto shipping companies eliminate the need for you to worry about such issues. Auto haulers in the state are experts at transporting cars, trucks, SUVs and minivans throughout the region. Most of the bigger companies use modern car hauler trailers and satellite navigation systems to transport cars quickly and safely to their destinations.
Choosing Your Shipping Options
When signing up with a Wyoming auto shipping firm, you will need to decide if you want your car shipped in a enclosed carrier or an uncovered one. You will also need to decide if you want door-to-door service or terminal-to-terminal shipping. Your choices will impact your shipping costs. Generally, open carriers are far less expensive to use compared to enclosed carriers. However, if you are concerned about road grime and inclement weather damaging your car during transit, you might consider springing a few extra dollars for an enclosed truck.
Convenience Versus Cost
Similarly, door-to-door shipping is convenient because you can have your car picked up and shipped without your having to leave the comfort of your home. Remember, though, that most Wyoming auto shipping companies will be willing to give you a discount if you drop your car off at their shipping terminal and pick it up from there when it reaches its destination. Generally speaking, if the terminal is close to where you are located, a terminal-to-terminal service makes sense. Otherwise, you will need to factor in the cost involved in dropping off and picking up your vehicle from the terminal when comparing the two options.
Shipping Distance and Car Size
Car transport companies typically prefer shipping cars between major cities, and will give you the best rates if you ship your car from a big Wyoming city, such as Cheyenne, rather than a smaller town, such as Worland. That, however, does not mean that you need to live in a big city in order to have your car picked up. Another factor that impacts costs is the size of your vehicle. Because SUVs, minivans and trucks take up more space on a car hauling truck, they are also more expensive to ship compared to smaller cars.
Your total shipping cost also depends on the shipping distance. Generally speaking, it will cost you less to ship your car from Wyoming to neighboring Montana than it will cost you to ship it from Wyoming to Florida. Because car shipping costs are dependent on so many different factors, you will not get an accurate estimate without submitting your requirements in detail to your Wyoming auto shipping provider. In general, though, it costs roughly $850 to $950 for coast-to-coast shipping and between $400 and $650 to ship over shorter distances.
Reasons for Transporting your Car
You might need your car transported from Wyoming because you are relocating from the state. You might also need it transported because you purchased a car online from someone in Wyoming and now need to find a way to have it delivered to your home. Regardless of the reason, hire a Wyoming auto shipping company to transport it for you if you want it done in a quick and stress-free manner.
Wyoming Transportation Resources