Utah Auto Shipping Quotes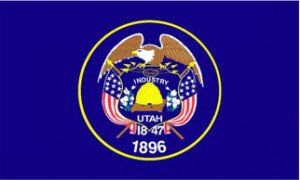 Hire a Utah auto shipping company if you are looking for a quick and convenient way to ship your car from the state to some other region in the country. Car shipping companies in this fast-growing Western U.S. state offer a practical and cost-effective alternative to personally driving your car to wherever you want it relocated. Utah auto shipping companies can transport your car, truck, SUV or minivan to any part of the country for less money that you think it would take.
Auto Transport Companies in Utah Cities
Read more about Utah auto transport companies in the following cities.
Car Transporters in Utah
Close to 85 percent of Utah's population is clustered around the Salt Lake City area, leaving vast portions of the state practically uninhabited. This means that you will find it much easier to find car transporters in the Salt Lake City area than elsewhere in the state. However, Utah auto shipping companies offer services throughout Utah, which means you can have your car picked up and transported even if you live in smaller cities such as Provo, Orem or Goshen.
The Size of Your Car and Shipping Distance Impact Costs
The main thing you need to remember when shipping your car is that auto transporters will consider the size of your vehicle and the shipping distance when quoting a price. Generally, bigger vehicles such as passenger vans, SUVs or Hummers will cost more to ship than smaller vehicles, such as a Mini Cooper or a Volkswagen Beetle. Similarly, shipping your car from Utah to Florida will cost you substantially more than it would cost you to ship your vehicle over a shorter distance, such as between Utah and Colorado.
Shipping Options
On average, it costs about $850 and $950 and takes between 10 to 14 days to ship a standard car from coast to coast. It costs between $400 and $650 and about a week for shorter distances. The actual price quoted by your Utah auto shipping company could be lower or higher depending on the options you choose and on how flexible you are with your shipping dates. For example, some shippers will be able to ship your car coast to coast for as little as $700 if you do not mind waiting three weeks for your vehicle to be delivered.
One option that makes a difference is the method you choose to ship your car. Most Utah auto shipping companies will use either an enclosed truck or open auto shipping carriers to haul your car. An enclosed carrier is designed to protect your car from dust and road grime during transit. An open carrier does not offer this protection, but is also substantially cheaper to use. Unless you want to transport an expensive luxury vehicle or an antique automobile, an open carrier is all you will need.
Vehicle Pick Up and Delivery Options
Your pick up and delivery choices also have an influence on shipping costs. Generally, it will cost you less to drop off and pick up your car from your transport company's shipping terminal than it would cost you for door-to-door service. However, terminal-to-terminal shipping may not always be a practical option, especially if you live far away from the shipping company's terminals. When weighing the two options, make sure you factor in the distance to your Utah auto shipping company's terminals.
Factors to Consider When Choosing a Vendor
Before selecting an auto transporter, make sure to compare quotes from four or five companies. You can get free price quotes from online quote comparison sites. Do not base any decision on price alone. Always make sure any vendor you select is a licensed and registered operator. Ask for proof of insurance and for customer testimonials. Take advantage of the Federal Motor Carrier Safety Administration's (FMCSA) website to verify details on all registered and licensed auto transporters in your area. With a little bit of research and planning you will discover that hiring a Utah auto shipping company to transport your car can save you time, effort and money.
Utah Transportation Resources