Texas Auto Transport Quotes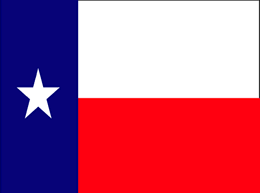 They say everything is bigger in Texas, so it's no wonder why thousands of people choose to visit the state each and every year. The Lone Star State is also home to many large Texas auto shipping companies. In fact, if you need to ship your car in or out of Texas, you'll have no problem finding a car mover to do it for you.
Seasonal Moves
If you only call Texas home for part of the year, you may be one of the many people who are driving their vehicles around between their main home and their seasonal home. Excess mileage, wear and tear, and added expenses make driving between your two homes, well, expensive. Let a seasoned Texas auto shipping company move your vehicle back and forth for you so that you don't have to.
Auto Transport Companies in Texas Cities
Read more about Texas auto transport companies in the following cities.
College Moves
Do you have a son or daughter who will be attending college in Texas soon? If so, don't forget to send them up there with a car. Many services can be found on campus, but what happens when your son or daughter needs something off campus? Texas auto shipping companies specialize in college moves and can get your car relocated to your child's college campus quickly and quite affordably.
More Permanent Moves
Are you planning to move to or from the great state of Texas? If you are, leave the hassle of getting your car moved in the hands of an experienced Texas auto shipping company. If your family has multiple cars to ship to your new home, you may just save on the costs to move all of your cars by inquiring about multiple car shipping discounts when obtaining quotes from various Texas auto transport companies.
Texas Vacation
Visiting the wonderful city of Austin any time soon? How about doing some sightseeing in San Antonio? Since prices for flights are some of the lowest they have been in years, why not have a Texas auto shipping company transport your car to and from Texas for you, while you fly for a fraction of the cost. You'll also get back and forth a lot faster too, as opposed to driving both ways.
Texas has many great places to live and plenty of historic and cultural sites to visit. No matter what your reason is for needing your car moved to or from the state, you will find that using a Texas auto shipping company will be a convenient and cost-effective way to do it.
Texas Transportation Resources