South Dakota Auto Shipping Quotes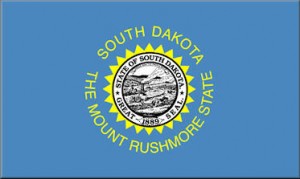 South Dakota auto shipping services play a vital role in transporting cars, SUVs, trucks and minivans across the region. They can help you move your car from the state to any part of the country in a quick and convenient manner. All you need to do is tell them when you want your car picked up, from where you want it shipped, and what kind of vehicle you want transported.
Getting a Shipping Quote from a South Dakota Car Transporter
Any South Dakota auto shipping firm will be able to give you a free price quote based on such information. When selecting a company, make sure to compare at least four or five quotes to ensure you are getting the best deal. Most major auto shipping companies will allow you to arrange your shipping dates, and even pay for it online. Remember, the choices you make will have a direct impact on your ultimate shipping costs.
Factors That Affect Shipping Costs
All auto transport companies, whether in South Dakota or elsewhere, consider more or less the same factors when computing shipping costs. They will look at the size of your vehicle, your shipping origin and destination, and the total distance. They will also consider a few other factors when calculating your costs.
For example, open carriers are the standard mode used to transport automobiles in the country. Your South Dakota auto shipping company will assume you want it shipped in an open carrier as well, unless you ask them specifically for an enclosed carrier. The main difference between an open carrier and an enclosed carrier is that, with the first option, your car will be transported in an uncovered truck, while, with the latter option, it will be hauled in a covered truck. Enclosed carriers cost about 30 percent to 50 percent more than open carriers, and are really needed only if you have a very expensive vehicle to transport.
Another factor that your South Dakota auto shipping company will consider is your shipping preference. They will quote you a lower rate if you are willing to drop off and pick up your car from their shipping terminal. This kind of terminal-to-terminal shipping can make a lot of sense if you happen to be located relatively close to the shipping company's terminal. Otherwise, you can ask for the door-to-door option, which is costlier but far more convenient.
Choosing a Reliable Company
When choosing a South Dakota auto shipping company, pay attention to its reputation and track record. The car transportation sector is a crowded space, and there are numerous unreliable operators who will be willing to give you low rates just in order to get your business. Before selecting a vendor, ask for their license and registration. Do not hesitate to ask for customer testimonials. Ask them, also, for proof of insurance. You need to make sure that, if your vehicle gets damaged during transit, your South Dakota auto shipping firm has the insurance needed to pick up the tab.
Car Transportation in the Mt. Rushmore State
South Dakota is perhaps most famous for Mt. Rushmore, which attracts tens of thousands of visitors very year. However, the state is also home to several major attractions, such as the Custer National Park, Bad Lands, Deadwood and the massive Crazy Horse monument. The state is the 17th largest in the country, but one of the most sparsely populated. Transporting a car to and from the state can be a challenge given its size and relatively sparse transportation infrastructure, which is why it is a good idea to consider hiring a South Dakota auto shipping company.
South Dakota Transportation Resources