How to Purchase a Quality Used Car on eBay Motors
Posted on 03 3, 2011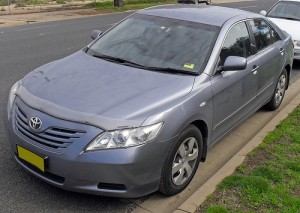 Thousands of people purchase vehicles on eBay Motors each year. They do so because purchasing a quality used car on eBay is fast, easy, and can land them a great deal on their vehicle purchase. A person that is readily prepared to bid and knows what to look for when purchasing a car on eBay Motors is the person that gets the best deal and has a great experience.
Bidding on Quality Used Cars on eBay Motors
Unfortunately, there are many people that bid on cars and purchase them without asking any questions or doing any research beforehand. It is those people who end up with a lemon or even scammed on their eBay Motors vehicle purchase. Don't fall into this category. Follow these tips below to get the most out your eBay Motors experience. You will be glad you did, as you will now have a quality used car instead of a dud.
Sign up for an eBay Motors account. It doesn't cost anything to set up an account with eBay Motors and will only take a few minutes of your time to do. By having an account, you will not only be able to bid and make purchases, but you will also be able to correspond with sellers and use features that are exclusively reserved for registered members of eBay Motors only.
Search for your vehicle. On the eBay Motors website, enter the make and model of your desired vehicle. Once you find the quality used car you are looking for and at a price you are satisfied with starting a bid at, investigate further. Do not place a bid until you do this!
Read and understand the entire listing. Make sure that everything listed makes sense to you. The vehicle's mileage, condition, price, bidding requirements, and any other pertinent information should clearly be visible throughout the listing. Many sellers even post several pictures of the vehicle within the listing as well.
Do your research.Click on the seller's name and see what vehicles he or she has sold in the past. Check out the buyer's feedback for these sales. Did the car that they purchased arrive as described in the listing? Did their transaction go off without a hitch?

If you find that the seller has a lot of negative comments and feedback, it is safe to say that you are better off working with another seller that does not, no matter how good the deal may seem.

Contact the seller. If you would like to see more pictures of the car or have questions not answered within the listing, contact the seller for this information. Because you have an eBay Motors account, you are able to interact with the seller through the eBay Motors messaging system.
Never make a "deal" on the side with the seller. When you use eBay Motors, you are granted certain protections for your vehicle purchase, such as eBay Motors Vehicle Purchase Protection and Seller Condition Assurance.

You lose these protections if you choose to purchase your chosen vehicle outside of eBay Motors. If your buyer turns out to be a scam artist or sells you a car that is nothing like how he or she described it, you will need to rectify the situation on your own. eBay Motors cannot and will not assist in these situations.

Get a detailed vehicle history report before you bid on the vehicle. If the seller does not offer the VIN number in the listing, ask for it. Obtain a CARFAX report and check the vehicle's history for accidents, flood damage, odometer problems, and more. Paying a nominal fee for this report now could save you thousands later on if your car is not what it is claimed to be. If the CARFAX report shows few relatively minor problems, then you may be more assured of purchasing a quality used car.
Place your bid. If all checks out with the vehicle and the seller, place your bid and wait to see if you are the winning bidder. Assuming you win the auction, you will need to make arrangements to take possession of your car. If you live close to the seller, arrange to pick up your vehicle in person. If the vehicle is out of state, consider using a reputable auto transport company to transport it for you. Auto shipping is commonly used to transport cars and trucks on eBay Motors to their new owners.
With careful research and planning, you will not only get a great deal on your next quality used car on eBay Motors, but you will also feel more confident with your purchase.