New York Auto Transport Quotes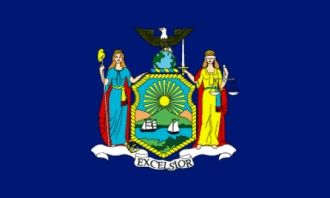 Where do you turn when you need to find a great New York auto shipping company? The internet, of course! Sure, you can sit on the phone for hours on end calling around the different auto shippers in the New York area for pricing information. But ask yourself, do you have that kind of time? These days, you can get multiple quotes online from various New York auto transport companies, all within minutes.
Auto Transport Companies in New York Cities
Read more about New York auto transport companies in the following cities.
Pickup and Drop-Off Locations Are Important
The first thing you need to do before you start getting quotes to ship a car from New York is determine exactly where you need your car shipped to. When you request a quote from any New York auto shipping company, whether by phone or online, they are going to need to know where your car is and where it is going. The origination and destination locations play an important role in quoting any car shipment.
Shipping Dates Could Affect Pricing
The next important piece of information that NY auto shipping companies are going to need when quoting you prices to transport your car is the preferred date of shipment. Since NY is a very popular destination for auto transporters, you should have no problem finding several New York auto shipping companies that will move your car on your desired shipping date.
Know Your Car Shipping Options
If you are not familiar with the types of auto transport services available, now is a good time to familiarize yourself with them. NY auto shipping companies will ask you what your desired method of transport is in order to give you a more accurate quote. There are two main types: open and enclosed automobile transport. And before you get sticker shock, you should know that prices will vary greatly between the two options.
When you select open automobile transport, the New York auto shipping company that you choose will load your vehicle onto an open trailer and transport it with other vehicles that are going the same route. Open shipping is a safe and inexpensive way to transport a car.
If you choose a New York auto transport company to ship your car in an enclosed trailer, expect to pay a higher fee for the auto moving. On the other hand, if you have an antique or high-end automobile, paying the extra fee to have your car securely transported in a closed-in trailer by itself or with just a few other cars may be worth it.
Now that you know a little bit more about the process of shipping a car from NY, you will feel confident when obtaining your car shipping quotes and making your final selection on a New York auto transport company.
New York Transportation Resources