New Jersey Auto Shipping Quotes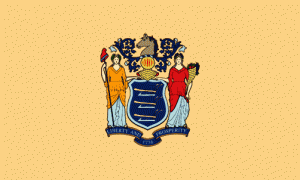 New Jersey is as close to paradise as many shoppers and food lovers can get in the U.S. The state boasts more diners than any other location in the world, a fact that has earned it the distinction of being the "Diner Capital." There are almost as many shopping malls as there are diners, with one area of the state packing seven different shopping malls in a 25 square-mile area. Hire a New Jersey auto shipping company to move to the "Diner Capital" of the US.
Auto Transport Companies in New Jersey Cities
Read more about New Jersey auto transport companies in the following cities.
Five Tips To Get a Great Deal on New Jersey Auto Shipping
Consider the open option.
If you don't mind your car seeing a little sun, consider having your New Jersey auto shipping driver haul your car on an open carrier. Because these trucks can carry a number of vehicles at once, they are able to reduce their travel-related expenses, and, in turn, offer their customers a better shipping rate.
Cheaper is not always better.
When comparing quotes from various auto shipping companies, be wary of those who offer rates that are significantly lower than their competitors. In many cases, these operations may be cutting corners in other areas of their service in order to offer you such bargain basement rates.
Request recommendations.
Talk with friends, neighbors or coworkers who may have recently engaged the services of a New Jersey auto shipping company to help relocate their vehicles. If no one you know well has moved recently, ask each candidate on your list if they can provide customer satisfaction reviews for you. You can also check with your local Better Business Bureau to see how each company you are considering is rated.
Reverse direction.
Although the "peak" season may vary from one New Jersey auto shipping company to the next, in general, it is advisable to go against the flow when it comes to transporting your vehicle. If you're relocating to a southern or southwestern state, the best time to do so is in spring, whereas a move to the northern regions is best done in the fall.
Ask to be carded.
When discussing the rate for transporting your vehicle, remember to ask your New Jersey auto shipping representative if the company offers any special discounts for being a member of groups such as AARP or various motor clubs, a student or a service man or woman in the Armed Forces. At worst, they don't offer any, and, at best, you could save more money. Relocating may be stressful, but getting the family car to your new home shouldn't be.
New Jersey Transportation Resources