Missouri Auto Shipping Quotes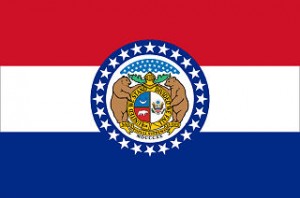 Missouri auto shipping companies can help you transport your car from the state to any part of the country. Most auto shipping firms in the state are licensed for interstate car transportation services and are experts at hauling a variety of vehicles to different destinations. To get a free online quote from a Missouri auto shipping company, all you need to do is go to the company's website and specify the type of vehicle you want shipped, the shipping origin and destination, and how soon you want it transported. To get free online quotes from multiple companies, consider using an online quote comparison site to submit your shipping requirements.
Auto Transport Companies in Missouri Cities
Read more about Missouri auto transport companies in the following cities.
Moving to Missouri
Missouri auto shipping companies can help you transport your car regardless of whether you live in major metropolitan areas, such as Kansas City, St. Louis, Columbia and Springfield, or its hundreds of smaller towns and cities, such as Joplin, Branson and Jefferson City. Missouri is officially a part of the American Midwest, though it was once considered a southern state. Missouri lies roughly in the geographic center of the country, and is sometimes considered to be the state that marks the beginning of the western United States. Missouri's geography is as varied as its culture and its demographics. Parts of Missouri, especially in the northern part of the state, are comprised of flat, wide open plains, while the southern part of the state is mostly hilly and forested.
Auto Transportation in Missouri
Missouri auto shipping firms offer you a choice between open carrier car transportation and enclosed carrier transportation. With the first choice, you car is transported with multiple other cars in an open carrier. A vast majority of cars that are shipped around the country are transported this way. However, if you are concerned that your car could be damaged while it is being transported, you can ask your Missouri auto shipping company for the enclosed carrier option. With an enclosed carrier, your car is protected from external weather conditions and debris, but it will cost you more to ship your car this way.
Choosing Your Options
Missouri auto shipping firms also offer you the choice between door-to-door service and terminal-to-terminal shipping. A door-to-door option is likely more convenient, but it may not always be available in your area, and it will cost you more than a terminal-to-terminal option. With terminal-to-terminal shipping, you will be required to drive your car to the transport company's shipping terminal and pick it up from there at your destination as well. If you decide to choose the terminal-to-terminal option, make sure you check how far away the terminal is from your location. Sometimes, the cost of driving your car to and from the shipping company's terminals can negate whatever savings you might otherwise have received with the option.
Tips for Choosing an Auto Transporting Company
Hiring a professional auto transport company to haul your auto can be a convenient and cost-effective alternative to a do-it-yourself relocation. However, it pays to keep a few tips in mind when making your transportation arrangements.
Do not be influenced by the price alone, because, sometimes, the cheapest option may not be the best option. Before choosing an auto shipping company, make sure it is fully licensed, registered and insured.
Make your reservations well in advance. Car transportation companies require at least 7 days advance notice. Generally, the more notice you give them, the better the chance is that your car will be transported within the time window you want.
Look for opportunities to reduce cost. Ask your car shipping company if they offer discounts for students, veterans, active military personnel, and senior citizens. Also, car shippers generally have lower rates if you are shipping between major cities. So, if you live near a major city in Missouri, it may be worthwhile checking to see how much you would save by having it shipped from there.
Contrary to popular perception, car shipping is neither complicated nor costly. By selecting a Missouri auto shipping company, you can have your car transported without any of the effort and stress involved with a do-it-yourself relocation.
Missouri Transportation Resources