Maryland Auto Shipping Quotes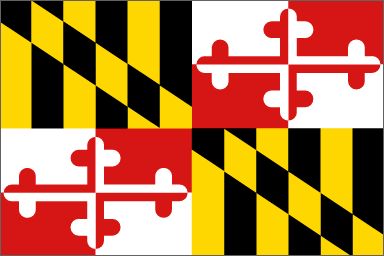 If you need to have your car transported to or from Maryland, it's a good idea to hire a Maryland auto shipping company to haul it for you. Maryland is one of the most densely populated states in the country. It is situated in the US east coast in the mid-Atlantic region of the country. Roads in the area are among the most crowded in the country. Even if you are an experienced driver, you would probably find it more convenient and cost-effective to hire a Maryland auto shipping company to transport your car instead of attempting to do it yourself.
Auto Transport Companies in Maryland Cities
Read more about Maryland auto transport companies in the following cities.
Auto Shipping Companies in Maryland
Maryland auto shipping companies transport cars to any destination within the country. Most offer door-to-door service and a choice of open-carrier shipping or enclosed carrier shipping. With the open-carrier option, your car will be transported in a large, open auto hauler designed to carry up to 10 cars. This is the default option offered by most Maryland auto shipping companies. However, if you would like some extra protection for your vehicle while it is in transit, you can have it shipped in an enclosed carrier, for a higher price.
Auto shippers in the state use state-of-the-art car carriers and sophisticated scheduling systems to transport cars quickly and cost effectively from one location to the next. Most of the reputable companies are fully licensed, bonded and insured for interstate car transportation services. Contrary to what you might expect, a Maryland auto shipping company will likely be able to transport your car more quickly, safely and for about the same price compared to what you have spent on a do-it-yourself relocation.
Getting a Price Quote
All you need to do to get a price quote from an auto shipper in the state is to provide them details about where you want your car picked up from and shipped to, how soon you want it transported and whether you would like it shipped in an open carrier or an enclosed carrier. Take advantage of online cost comparison sites to receive quotes from multiple vendors.
Tips to Consider when Choosing a Car Transporting Company
Keep in mind that the prices quoted by a Maryland auto shipping company will depend on a number of factors including the options you choose.
The cost to ship your car will depend on the distance to your destination. Generally, the greater the distance, the higher the cost.
The options you choose can reduce or increase the cost of shipping your car. Usually, the least expensive option is to have your car shipped in an open carrier using a terminal-to-terminal service.
The date you want your car shipped can impact your costs. Most car shipping companies require you to book your transportation at least one week to 10 days in advance. If you want your car picked up and shipped quicker, you could end up paying more from the priority service.
Make sure that the company you entrust your car to is reliable and safe. Verify that it is fully insured to transport cars so that you don't end up getting stuck with repair bills in the rare event that your car gets damaged during transportation.
Moving to Maryland
With several government agencies, bio-technology firms and high-tech companies located in the state, Maryland is a major destination for engineers, scientists, government employees and contractors, as well as for students and families. The state is one of the most affluent in the country, and offers one of the highest standards of living as well. If you are relocating to the state, or moving from it, make the transition easier for yourself by hiring a Maryland auto shipping company to move your car for you.
Maryland Transportation Resources