How Much Does It Cost to Ship a Car?
Posted on 10 17, 2011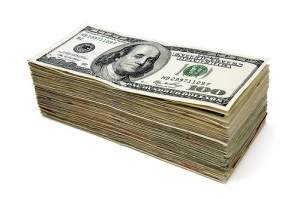 How much does it cost to ship a car? That's probably the single biggest question most people have when it comes to the issue of using a car hauling service to transport their cars. Most people automatically assume that car transportation services are very expensive to use. Often, people tend to attempt a do-it-yourself relocation rather than hire an auto hauler because of this misconception. The reality is that professional auto services are neither as complex to understand nor as costly to use as you probably imagine.
Understanding Your Options
The key to answering the question how much does it cost to ship a car? lies in understanding how auto transport companies operate and knowing how to choose the right options. Generally, professional car shipping companies, regardless of where they are based, offer a fairly standard palette of services. Most car shipping companies, for instance, will typically give you the choice of transporting your car either on an open carrier or in an enclosed vehicle. They will also offer you a choice between door-to-door shipping and terminal-to-terminal service. Some might add on additional options, such as giving you the ability to track your vehicle while it is in transit.
Factors That Affect Cost
The cost of using such services can vary widely depending on where you want your car picked up from and dropped off, the type of vehicle you want shipped and how soon you want it transported. The size of the vehicle also matters. Typically, the bigger your car, the more you can expect to pay for transporting it. The quickest way to get an answer to the question how much does it cost to ship a car? is to ask a shipping company for a quote. Most shipping companies these days will be willing to give you a free quote if you provide them with the details about your shipping requirements. Compare quotes from multiple transporters before choosing a company to save.
Questions to Ask when Comparing Quotes
When comparing quotes to ship a car, ask yourself the following questions:
How much does it cost to ship a car using an open carrier? Open car shipping is one of the most effective ways to ship your car. With this option, your car will be hauled in an uncovered carrier along with several other cars to its destination. Open carriers are a safe and economical option, but it may not be suitable for all vehicles.
How much does it cost to ship a car in an enclosed carrier? Enclosed carriers cost about 60 percent more than what you would pay for an open carrier. Enclosed carriers are a good choice if you have an expensive high-end vehicle or an antique car that you want to transport. An enclosed carrier will protect your car from the weather and road grime during transit. However, be prepared to pay substantially more for this option compared to open carriers.
How much does it cost to ship a car using a terminal-to-terminal option? Typically, terminal-to-terminal shipping rates are about 10 to 15 percent less than door-to-door shipping rates. However, with a terminal-to-terminal option you will also need to factor in the costs involved in driving your car to the shipping company's terminal and picking it up from there at your destination. If the shipping terminal is located far away from your location, you might be better off choosing a door-to-door option.
A variety of factors affect car transportation costs, so the best answer to the question how much does it cost to ship a car really is "it depends." However, in many cases, the cost to ship a car is cheaper than you might think.