Colorado Auto Transport Quotes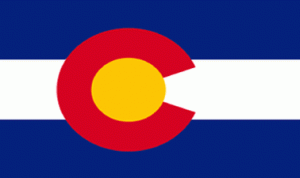 Can you imagine a state declining a chance to host an Olympic Games? Well, Colorado did just that in 1976! The city was all set to host the Winter Games when more than 60 percent of the voters decided that the event would negatively impact the quality of life in Denver. If you need to relocate your vehicle to Colorado, it is highly unlikely that a Colorado auto shipping business will turn down your request for aid.
Auto Transport Companies in Colorado Cities
Read more about Colorado auto transport companies in the following cities.
Five Ways to Save on Colorado Auto Shipping
Research multiple auto shippers
Before you engage the services of a Colorado auto shipping service to move your automobile, research the company thoroughly. Find out if they have had any complaints filed against them and how the disputes were resolved in the end. The Better Business Bureau is a great resource to use.
Call about coverage
Find out what sort of insurance the Colorado auto shipping company you will be using provides before signing any paperwork. At minimum, they should protect you against theft and damage. Also, check to see what your personal auto insurance provides for relocating a vehicle.
Book early
Waiting until the last minute to reserve a place with the auto transport company of choice can lead to serious frustration, so try to get your spot a few months before you'll be relocating. While there are no guarantees, sometimes Colorado auto shipping companies may offer special rates for early bird reservations.
Disarm the alarm
Before you say goodbye to your car, be sure to disable any alarm systems you may have. There is a significant amount of jostling that goes into loading and unloading cars on to and off of transport trucks, and should your car alarm go off unexpectedly, there is nothing the representative can do but let it run, which can drain your battery.
Seek a specialist
Thanks to the Internet, there are a wide range of professionals available to help you move just about any vehicle you can own, from SUVs to boats to small airplanes. If your only vehicle to relocate is the family car, however, you may want to limit your search to companies that only deal with moving automobiles from state to state.
The world seems to be getting smaller by the day, fortunately, this means that both the cost and difficulty of relocating personal vehicles from one place to another has dramatically decreased, and can be done more quickly and efficiently than ever. By working with a Colorado auto shipping service to transport your automobile for you, you will save time, money and the hassles of having to drive the vehicle to your new home yourself.
Colorado Transportation Resources