Car Relocation
Posted on 12 5, 2011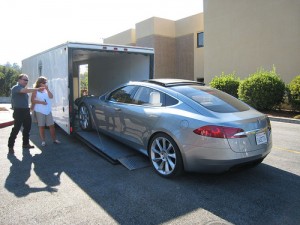 Car relocation services play a vital role in helping consumers and automakers transport cars from one location to another. Automobile manufacturers use car transporters to move brand new cars from manufacturing plants to dealers and distributors around the country. Consumers, meanwhile, use car relocation services for point to point transportation of their cars, trucks, minivans, SUVs and recreational vehicles.
Regional and National Services
Car relocation services operate on a national and a regional basis. National carriers transport cars throughout the country. You can use them to have your car picked up regardless of where in the country you live, and have it shipped to any destination within the mainland U.S., or to overseas locations such as Hawaii or Puerto Rico. Regional carriers, meanwhile, specialize in offering services within their specific region or state. Many regional car relocation services have partnerships with national carriers. That means you can use a regional carrier to transport your vehicle from coast-to-coast as well.
Modern Fleets, Professional Drivers, Sophisticated Tracking
Most of the major car relocation companies have large fleets of car hauling trucks, professional, highly skilled drivers, and sophisticated tracking and fleet management systems for transporting cars safely and cost-effectively to their destinations. All of the larger companies these days maintain websites from where you can quickly obtain quotes and book your transportation. Many companies support real-time vehicle tracking capabilities that allow you to quickly determine where exactly your car is at any given time during transportation.
Options for Transporting Cars
Car transporters that specialize in moving passenger vehicles typically offer a few standard options for transporting cars. All registered auto shipping companies haul vehicles in trailers that are approved for use by the U.S. Department of Transportation. Some of these trailers are open and uncovered, while others are enclosed trailers. You can choose the kind of trailer that you want for shipping your vehicle. However, keep in mind that enclosed trailers are a costlier option, and are really only needed if you have a luxury vehicle or a vintage automobile that you want transported.
Car relocation companies can pick up and deliver your car at your front door so long as your home is accessible by a large car-carrying trailer. If you want to save some money on shipping costs, you can choose to drive your car to the shipping company's terminal and have it picked up and shipped from there. Often, the shipping price quoted by car haulers is for door-to-door service, so make sure to inquire about terminal-to-terminal shipping options if you want a lower quote.
Factors that Affect Shipping Costs
Car transportation costs depend on a number of factors.
The shipping origin and destination have a big impact on cost. Generally, car transporters will charge you more to ship your car from or to a small city or town compared to a big city.
Bigger cars take up more space on car hauling trailers. Therefore, car transporters charge more to ship a big car compared to a small vehicle.
As a rule of thumb, the greater the shipping distance, the higher the shipping costs. Coast-to-coast shipping can cost between $850 and $950, while regional shipping costs typically range from $400 to $550.
Car transporters require at least one week's advance notice. Expedited shipping will usually be available, but at a higher cost.
Until relatively recently, automobile makers were the predominant users of car transportation services. However, with a growing number of people buying vehicles online, an increasing number of consumers have also begun relying heavily on car relocation services for their vehicle transportation needs.