California Auto Transport Quotes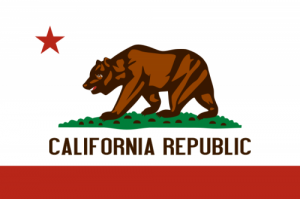 The state of California is not only a fantastic place to visit; it is also a great place to call home. If you are planning a move to the Golden State in the near future, you can take comfort knowing that there are quite a few California auto shipping companies available that can help you get your car moved to Fresno, Los Angeles, San Francisco, San Diego, or any other surrounding areas.
Auto Transport Companies in California Cities
Read more about California auto transport companies in the following cities.
Tips for Choosing a California Auto Transporter
When searching for a California auto shipping company, keep the following tips in mind:
Plan in advance. Once you know that your move to California is forthcoming, you need to start getting quotes from various California auto shipping companies. Getting your quotes early ensures that you will have adequate time to plan, compare prices, do your research, and choose the auto shipper that is right for you.
Be flexible. When you want to secure the best deal on your car shipping needs, you will need to be a little flexible with your shipping dates. Keep in mind that peak summer months, typically June through September, are the busiest for California auto shipping companies. If you can wait to ship your car during the off-season, you can get a much lower rate for doing so.
Stick to a budget. When cost is a concern, you need to plan your auto transport accordingly. For instance, having a California auto shipping company pick up and drop off your vehicle right at your front door is exceptionally convenient, but there are added costs for that convenience. Opting to have your car picked up and dropped off at a terminal may be the less expensive option when your car shipping budget is tight. Also, since California has many large cities, you are sure to find at least a handful of California auto shipping terminals close to your location.
Select a properly licensed and insured auto shipper. Your car is a valuable asset that should only be handled by a properly licensed and insured California auto shipping company. You can verify if a company is properly licensed and insured by checking them out on the Federal Motor Carrier Safety Administration (FMCSA) website.
Planning to move from California to another state? No problem. There are tons of California auto shipping companies that can take your car to wherever it needs to go, both safely and affordably.
California Transportation Resources