Arizona Auto Transport Quotes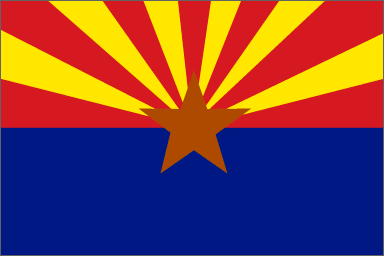 Arizona is a state that has high temperatures and plenty of sunshine, but if life is taking you to this southwestern state, hiring an Arizona auto shipping company will make the process much smoother and easier. Potential residents may want to invest in a Bola Tie prior to arrival, as it is the official neckwear of the state, as of 1973. It was originally designed as an alternative to wearing a traditional necktie, and is commonly made by silversmiths and leatherworkers, and incorporates silver and turquoise, Arizona's official gemstone.
Auto Transport Companies in Arizona Cities
Read more about Arizona auto transport companies in the following cities.
Five Tips to Save on Arizona Auto Shipping
Think Small
One thing that will raise the cost of working with an Arizona auto shipping service is the size of your car. There's only so much room available on the transport truck, so if you have several vehicles to relocate, try to transport the smallest first, and make arrangements for the others at a later time, if possible.
Figure Out the Route
In general, shipping companies will be able to give you a better rate if they are able to move the car from one major city to another. Trucks generally only travel a few hundred miles a day, so the quicker it arrives, the less it will cost.
Don't Wait
When you're trying to get everything packed and ready to move, it may feel like you are the only one in the world with concerns; unfortunately, this is not the case for the Arizona auto shipping company you are working with. In order to get the best car shipping rates and service results it's advisable to start looking for a service as soon as you know for sure that a move is in your near future.
Rethink "Cheap"
Nearly everyone has heard the old saying "you get what you pay for," but this is not always the case. If you are willing to do a little research and use basic common sense, you can find a number of Arizona auto shipping companies that are willing and able to provide outstanding service at a cost that your budget can meet.
Let in the light
There are several ways to relocate your vehicle, but the most commonly use are open transports and enclosed transports. Enclosed transports will keep the elements at bay, but they are generally more expensive. If you don't mind Mother Nature giving your car a free rinse, the more economical way to move your car is aboard an open auto transport truck.
Moving is stressful enough without adding to it, but starting out with a good working relationship with a reliable Arizona auto shipping company can make the overall process much easier.
Arizona Transportation Resources