Alabama Auto Transport Quotes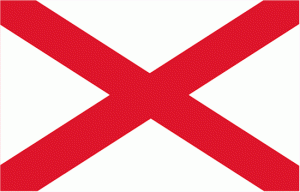 If you are moving to Alabama, you'll be living in the same state as a number of sports legends, including Joe Louis, Hank Aaron and Willie Mays. In addition to the usual moving truck, you may also need to enlist the services of an Alabama auto shipping company to transport the family car to your new home. Given the friendliness and hospitality of the state's residents, it's no surprise that Alabama was the origin of the Mardi Gras, which is celebrated prior to the beginning of Lent and Easter.
5 Tips to Save on Alabama Auto Shipping
Compare Auto Transport Quotes
Get at least three quotes from Alabama auto shipping companies to get a general idea of what you can expect to spend. Unfortunately, transporting a car isn't cheap, so if you come across a dirt cheap price, be on your guard.
Don't Pay for Things You Don't Need
Read over the quote you're given carefully, and ask questions about fees that don't make sense to you. Let the Alabama auto shipping company you choose know what services are essential to you, and get rid of those that are insignificant to your needs.
Lose Weight
Before handing over your car to an Alabama auto shipping company for transport, put it on a diet, of sorts. Taking unnecessary items out of the vehicle, including the trunk can reduce how much the car weighs, which in turn can save you money. If you won't be getting the car for several days, try to reduce the amount of gas in the tank as well.
Cut Some Coverage
By law, any vehicle shipped or transported must have insurance coverage. The law doesn't say how much coverage you need to have, however; so if unless your car is a classic or exotic model, you can choose to carry the minimal the law requires: cargo and liability coverage. You can always add to the coverage, if you feel that more protection is needed.
Be Flexible
Eventually, you will need your car, but if you have a little room to wait, you'll save money on shipping costs. If you have an ironclad date that you HAVE to get the car by, it costs more for the company to meet that requirement, so they pass the increased expense on to you in the form of higher rates.
The cost of transporting a vehicle from state to state has decreased in the last few years, and by being flexible, knowing what you need most and doing a little comparison shopping, you can easily select just the right Alabama auto shipping company that meets both your needs and your budget.
Alabama Transportation Resources